iOS 6 will roll out around the world today, 19 September, and we detail when, where and how you can get it.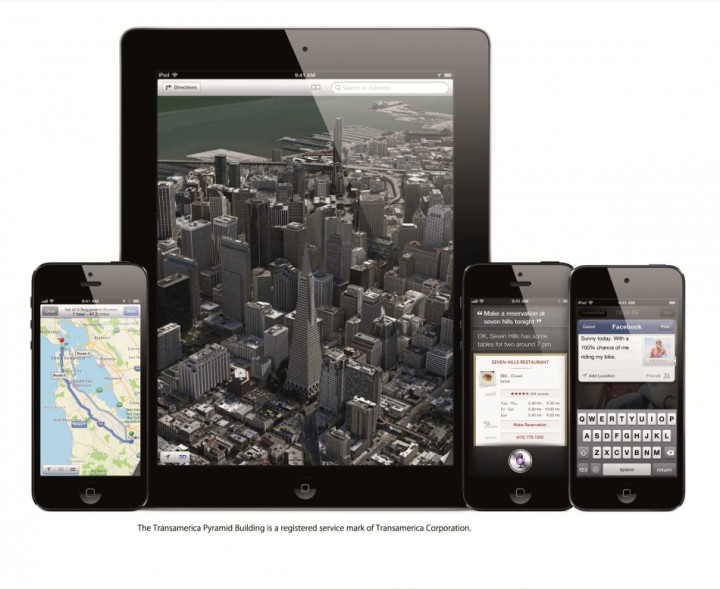 Apple's latest version of its mobile operating system, iOS 6, will begin rolling out to iPad, iPhone and iPod touch users around the globe today. The new software was announced at Apple's Worldwide Developer's Conference in June.
Since then the beta version has been in the hands of developers who have been creating and testing apps to use its new features.
As with all smartphones these days, they become obsolete quicker than you can say Apple iPhone 6. iOS 6 see the first time that the iPhone 3G not getting the latest software update, while more worryingly, the original iPad, just 2.5 years old, is also missing out. Here's a list of the devices which will be getting the upgrade today:
iPhone 3GS
iPhone 4
iPhone 4S
iPod touch (4th generation)
iPad 2
The new iPad
Of course the iPhone 5 and the latest iPod touch will come pre-loaded with iOs 6 when they go on sale on 21 September and October respectively.
The update is set to begin rolling out around the world on 19 September from 6pm (BST). But if like us you're not very good at working out how far ahead or behind UK time you are, here is a list of major cities and the times they are scheduled to begin getting the iOS 6 update:
[All times Wednesday, 19 September unless stated]
San Francisco - 10am
Denver - 11am (especially for Bob and Cathy)
Chicago - 12 Noon
New York - 1pm
Buenos Aires - 2pm
London - 6pm
Barcelona - 7pm
Moscow - 9pm
Islamabad - 10pm
Jakarta - Midnight (Wed-Thurs)
Perth - 1am (Thurs)
Tokyo - 2am (Thurs)
Sydney - 3am (Thurs)
A full list of countries and cities and the local time for the iOS 6 update can be found here.
But what of those new features I hear you ask, well here's a quick look at some of the most interesting updates:
Maps - Apple revealed an all-new Maps application for iOS, ditching long-term partner Google in favour of TomTom. the new app features 3D images and turn-by-turn directions.
Siri - Apple's 'humble personal assistant' Siri is getting a major update with iOS 6 that adds the ability to read sports results, make a restaurant reservation, launch applications, update Facebook and twitter statuses. In the UK we will also now be able to use location based requests, which were previously unavailable.
Facebook and Twitter - Deep integration of the world's two most popular social networks means you will be able to Like or tweet from pretty much anywhere in iOS 6, and contacts will even sync with Friends and Followers to draw in birthday and picture information.
Do not distrub -new feature - found in the Notifications area of the Settings menu - that can be activated to silence the iOS device and stop the screen from lighting up, between set hours while you sleep.
Some of these new features won't work will all devices which are getting the update. Here's a breakdown of which features will work on which iPads, iPhones and iPods:
3D maps and turn-by-turn navigation will be available on iPhone 4S and iPad 2 and the 3rd generation iPad only.

Siri will be available on iPhone 4S and the new 3rd generation iPad only.

Shared Photo Streams require iOS 6 on the iPhone 4 or later and iPad 2 or later, along with a Mac running OS X Mountain Lion

FaceTime over 3G (or 4G where possible) requires iPhone 4S or 3rd generation iPad

Offline Reading List in Safari works on the iPhone 4 or later and iPad 2 or later only
How to update to iOS 6
With iOS 5 Apple introduced over-the-air (OTA) updates, meaning you no longer had to plug your iPhone, iPad or iPod touch into your PC in order to upgrade to the latest device. Therefore with iOs 6, all users will have to do is go to the Settings menu and keep checking for the updates, although your iDevice will automatically alert to when it notices a firmware update is available.
Let us know in the comments if you've managed to get the update to iOS 6 and and what you think of the new features.