iOS jailbreaks have hogged the limelight ever since the launch of first iPhone by Apple in 2007, and the trend continues with the addition of new jailbreak tweaks and apps via jailbreak repository such as Cydia Store for enhancing usability and user experience with iOS.
It is now ascertained that several new features incorporated into iOS 7 such as Control Center, enhanced app switcher, Dynamic Wallpapers and ability to block calls and messages etc., have been immensely inspired by existing jailbreak tweaks and apps.
With the next iOS jailbreak still under development by evad3rs team, IBTimes UK brings you the top eight reasons to jailbreak iOS 7.
Extend Control Center Features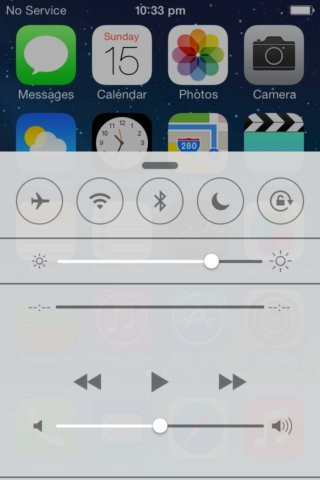 iOS 7 Control Center incorporates a few noteworthy features such as quick access to AirDrop, AirPlay, brightness control, system toggles, music playback controls and app shortcuts. The default Control Center settings permit users to turn on or turn off only five system toggles and four apps/features at a time.
Cydia developers are expected to extend the functionality of Control Center by removing these limits and introducing new customisation capability. Besides, several other features may be added to it such as quick reply and quick compose shortcuts as well as "Tap to tweet" and "Tap to post" shortcuts for Twitter and Facebook.
Another noteworthy change includes migration of custom Notification Center widgets to the Control Center.
Activator to Invoke Actions via Shortcut
Activator app lends the ability to invoke actions via shortcuts, anywhere in iOS and Power users can fiddle with several shortcuts such as double tap on status bar, double press the sleep button to trigger stock actions triple tap Home button, or launch an app or go to Settings toggle.
With no restriction on the number of user-created shortcuts for every action, the iOS user experience can be greatly improved.
Messages on Steroids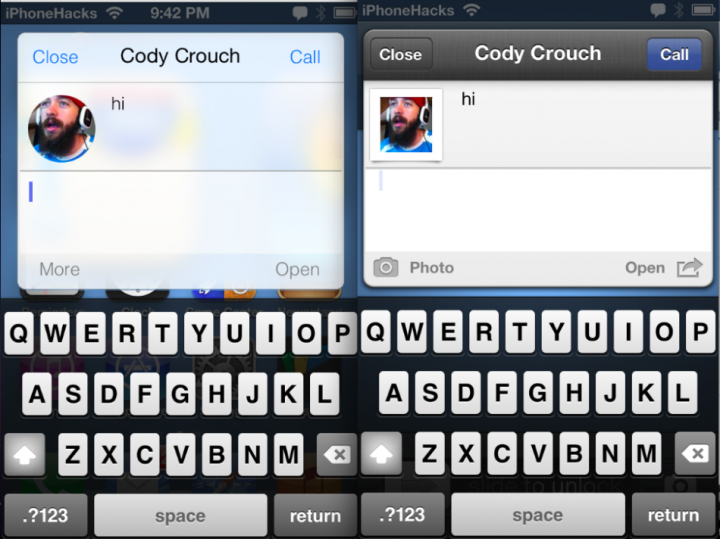 The Messages app in iOS 7 is now improved with the ability to swipe on the message to reveal the exact time it was sent or received. Nevertheless, some advanced features such as Quick Reply, Quick Compose, scheduled messages, delivery reports, signatures etc., which are found in jailbreak tweaks like biteSMS are unavailable in the native app.
Find My iPhone+
Though Find My iPhone app reportedly offers fool proof security with Activation Lock, it does not support advanced features such as capturing an unauthorised person's photo when he/she enters the wrong password via front camera and PowerGuard which prevents anyone from switching off your device. Such features are available with jailbreak tweaks like iCaughtU and iGotYa
Access Wi-Fi Only Apps via 3G Network
My3G jailbreak tweak enables users to access Wi-Fi only apps via 3G network by fooling the operating system into thinking that the device is indeed running over Wi-Fi network. Some of the Wi-Fi only apps supported by this tweak include Bloomberg Anywhere, Cablevision and DirecTV for iPad.
NOTE: Jailbreak detection in apps can be bypassed using xCon, which is a complimentary jailbreak tweak offered with My3G.
Call Management Features
iBlacklist jailbreak tweak offers the ability to block unknown and unrestricted callers, which is a feature unavailable with the native apps offered by Apple in iOS 7. However, native apps in iOS 7 offer the ability to block voice calls, FaceTime calls and text messages from a number or contact.
Customisations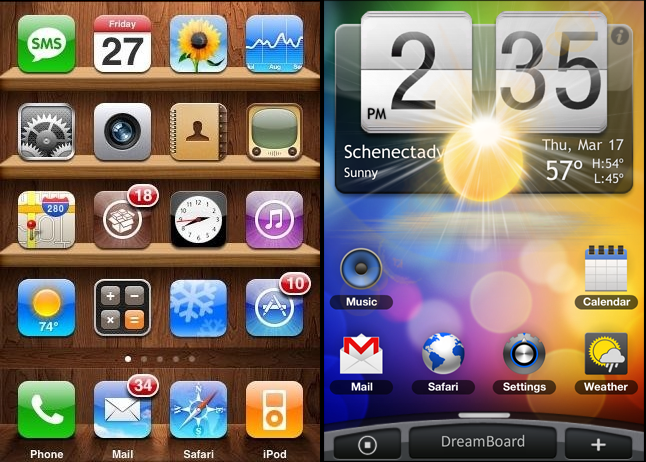 Jailbreaking is the key to enable full customisation capability on your iOS device such as installing custom themes for a refreshing look and feel of your iPhone, transform iPhone into an Android phone or transform your iPad into a Mac with tools like Dreamboard. Other noteworthy customisations offered by jailbreak tweaks include addition of 5-icon dock, extended row of keys for virtual keyboard, custom carrier logo and more.
Enhanced Lock Screen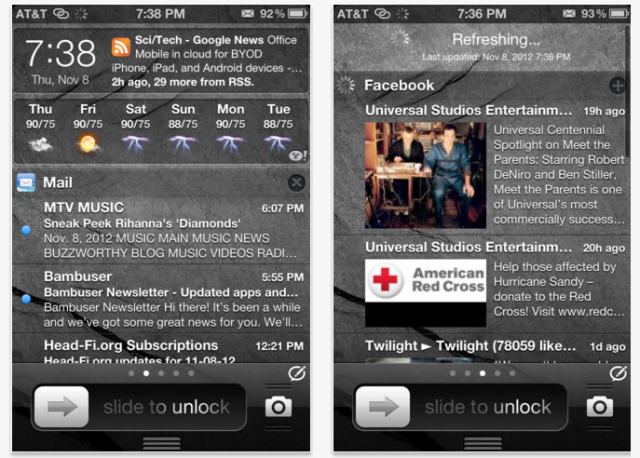 Though iOS 7 enables access to Notification Center and Control Center via lock screen, it lacks quick access to Twitter, Facebook updates and RSS feeds which are offered by jailbreak tweaks such as IntelliScreenX and LockInfo.
For more details, check out the video tutorial below:
ALSO READ: How to Install iOS 7.0.3 Bug-Fix Update for iCloud Keychain, Motion Sensor and iMessage Issues [GUIDE]
[Source: iPhone Hacks]