iOS 8.4 common issues and their fixes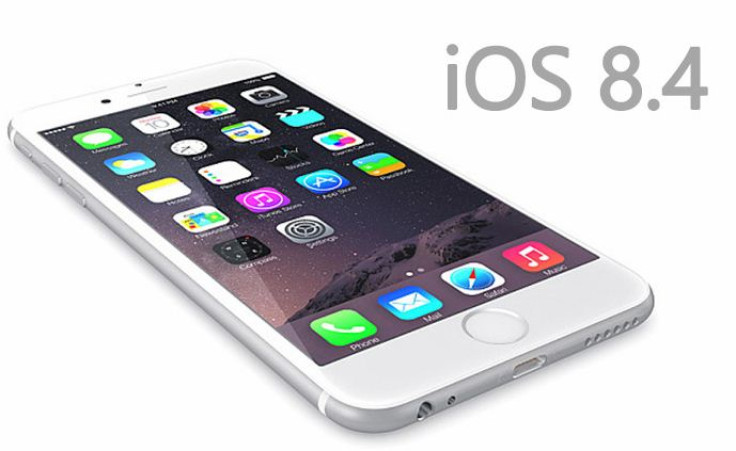 After updating the device with every major iOS release users reported to have encountered with a number of common issues ranging from the one related with installation to connectivity problem.
If you have the one after latest iOS 8.4 update, dealing with them is quiet easy, as potential fixes are available. Check out the following list detailing the common issues after iOS 8.4 update and their fixes.
Installation issues
Users at Apple support communities reported to have experiencing an issue wherein the iOS 8.4 installation gets stuck. There is an easy fix for this.
All you need to do is hold the Power and Home button for about 10 seconds until the device restarts. Once it reboots successfully, you can go ahead and complete the installation of new iOS 8 iteration.
If you have installed iOS 8.4 beta and want to update to the public release, click here for help.
Battery problems
Battery life is another issue that appears to have been annoying users who have updated to iOS 8.4. While some complaints for battery life are from Apple Music users, others are related to the power consumption after the update. These issues usually disappear once the software settles down within a few days of the update.
If they don't, then click here for help to fix bad battery life on iOS 8.4.
Wi-Fi problems
Wi-Fi is another common problem, and if you also have the same, the first you should do to fix this is resetting your network settings. Go to Settings>> General>> Reset Network Settings.
You can also forget each network connectivity. Navigate to Settings>> Wi-Fi>> select your connection>> tap on Forget this Network. Now try reconnecting to check if it is working.
If the resolution noted above failed to work, then try rebooting your router and modem. Unplug them for a while then plug them back. You can also update your router's firmware.
Cellular data issues
If a simple restart does not work to solve the issue, try toggling cellular data off and on again. For this go to Cellular>> Cellular Data>> Toggle Off.
Alternatively, you may try flipping Airplane Mode on for about 30 seconds and turn it off again.
If that does do any good, just shut down LTE for a few minutes and turn it back again. Navigate to Settings>> Cellular>> Enable LTE>> Off. Wait for some time then turn it on again and check if the service is restored.
Bluetooth issues
Fixes for Bluetooth are similar to that of the Wi-Fi, with resetting your Network Settings and even forgetting each connection individually.
You may also try resetting your setting, which seemed to have worked for a few users. Go to Settings>> General>> Reset>> Reset All Settings. The process will take some time to complete.
App issues
To fix issues caused by the apps, try to install the latest bug fixes available for them. You can also try reinstalling the apps on your iOS device. Just delete the app and install it again from App Store.
Performance lags
If you are facing lag issues like others, reported on the Apple support forum, you might try out a few things like reducing animations and effect, resetting settings or, restoring back to factory settings. Click here for details about how to apply these on your iOS device.
iMessage issues
If your iMessage does not function properly after the update, just toggle the feature off and on. Navigate to Settings>> Messages>> toggle iMessage off.
Another fix is to reboot the iOS device, and if that failed to work then perform a quick reboot of the network settings.
Head over to Settings>> General>>Reset>> Reset Network Settings. The device will reboot and forget your network connection, so make sure that you have all the details for it.
Factory reset
If none of the above fixes work, you may try to downgrade from iOS 8.4 to iOS 8.3.
Performing a factory reset also do some good. For this go to Settings>> General>> Reset>> Erase all Content and Settings. Note that factory reset will wipe out all data of your device.
Source: GottabeMobile
© Copyright IBTimes 2023. All rights reserved.