Apple has announced that it will no longer be able to decrypt locked iPhones and iPads when the police come knocking, as security features built into the latest version of its mobile operating system - iOS 8 - prevent this.
During criminal investigations, law enforcement agencies have been known to go to Apple to seek access to data on iOS devices that have been locked with a passcode, such as in the Oscar Pistorius case, where South African prosecutors flew to Apple's headquarters so that they could gain access to Pistorious' SMS text and WhatsApp messages as evidence for the trial.
"On devices running iOS 8, your personal data such as photos, messages (including attachments), email, contacts, call history, iTunes content, notes, and reminders is placed under the protection of your passcode," the tech giant's updated privacy policy says.
"Unlike our competitors, Apple cannot bypass your passcode and therefore cannot access this data. So it's not technically feasible for us to respond to government warrants for the extraction of this data from devices in their possession running iOS 8."
Apart from updating its privacy policy, the firm has also started a whole new Privacy section which includes an open letter to Apple users from CEO Tim Cook:
"At Apple, your trust means everything to us. That's why we respect your privacy and protect it with strong encryption, plus strict policies that govern how all data is handled.
"Our business model is very straightforward: We sell great products. We don't build a profile based on your email content or web browsing habits to sell to advertisers. We don't 'monetise' the information you store on your iPhone or in iCloud. And we don't read your email or your messages to get information to market to you. Our software and services are designed to make our devices better. Plain and simple."
iOS 8 launches today
From 18 September 2014, Apple users will be able to upgrade existing devices to iOS 8, ahead of the launch of the iPhone 6 and iPhone 6 Plus on Friday.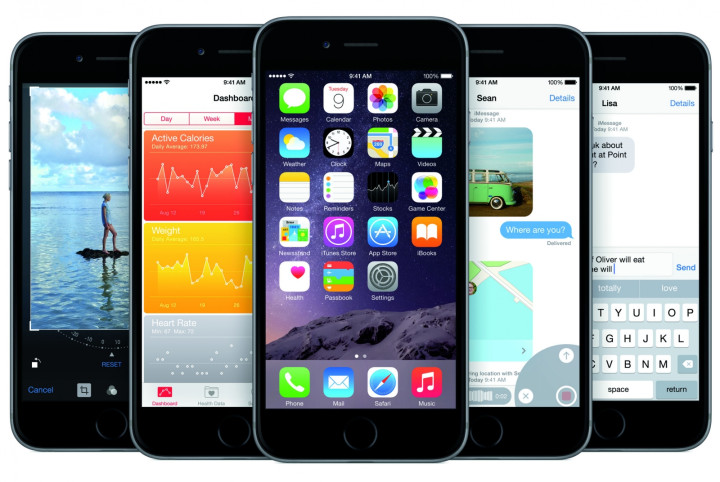 However, the operating system only works on more recent devices such as the iPhone 4S, iPhone 5, iPhone 5S and iPhone 5C, as well as the fifth-generation iPod Touch, iPad 2, iPad 3, iPad 4, iPad Air, the iPad mini and the iPad mini 2.
In the last 12 months, major tech companies like Google, Facebook and Yahoo have opened up to the public, stating that they were coerced by the US government to provide information to US intelligence agencies for the NSA's mass data collecting program PRISM, but had not willingly played a role in mass surveillance.
The companies ended up suing the US government to allow them to release information to the public showing exactly what information was taken for their servers, and recently unsealed documents which showed that the US government threatened Yahoo with fines of $250,000 (£153,607) a day if it did not agree to give the NSA a backdoor into its servers.
Governments not allowed access to Apple servers
Apple's new privacy page claims that it has never given in to such a request: "Apple has never worked with any government agency from any country to create a 'back door' in any of our products or services. We have also never allowed any government access to our servers. And we never will."
The tech giant says that of all the device requests it receives (this is separate from national security requests), 93% of requests come from law enforcement agencies working on behalf of an Apple user whose device has been stolen.
When it comes to account access requests, only 7% come from law enforcement agencies seeking information for an investigation – the rest are all from users themselves.
Apple says that it calculates that less than 0.00385% of its users have had their data disclosed due to an official government information request.