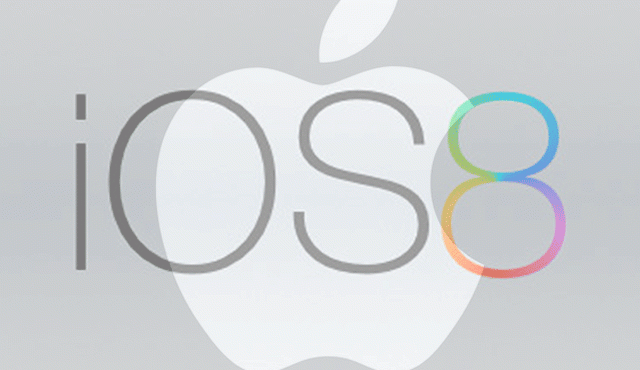 Apple has just introduced a major upgrade to its mobile operating system with the release of iOS 8 Beta for developer testing.
Though the new iOS software comes with several new features and enhancements, it has its own share of limitations and compatibility issues.
Here is a compilation of the top reasons not to install the new update on your iOS device:
Cannot Restore iOS 8 After Downgrading to iOS 7.1.1
Though downgrading from iOS 8 Beta to iOS 7.1.1 is a relatively easy task, it is not possible to restore your device using iOS 8 backup after the downgrade.
As the restore functionality is limited to iOS 7 versions at the moment, you will not be able to restore data between the time you upgraded to iOS 8 and the time you downgraded back to iOS 7.
No Support for Jailbreak
iOS 8 Beta has no support for jailbreak as hackers are unlikely to release any further jailbreaks until Apple rolls out the final release of iOS 8. This is due to the fact that Apple might fix all existing exploits used in evasi0n7 before the final iOS 8 release thus rendering the jailbreak useless.
Upgrading to iOS 8 Beta will remove all existing jailbreak tweaks and apps from your device. However, you can still downgrade to iOS 7.1.1 and then re-jailbreak your device to unlock access to latest jailbreak tweaks and apps.
Third-Party App Compatibility Issues
Several third-party apps for iOS 8 are said to be affected with compatibility issues with the new OS, as developers are yet to release updated apps for iOS 8.
New updates and bug-fixes will be available once Apple rolls out the iOS 8 Gold Master, which will be the final developer release before the public version comes out in September.
Untested Bugs in Apps
The beta versions are usually loaded with untested bugs inherent with stock apps that can result in random system reboots or intermittent crashes with the Springboard.
Such inherent bugs could ruin the user experience while working with apps such as sending an e-mail or making an important call.
Apple will make use of the beta phase to fix these bugs and stability issues before the final version is released to the public. Users can file the bug reports to Apple via the bug-reporting section on the Apple developer website.
Not Fully Optimized for Performance
Though Apple is actively working on fixing inherent bugs, limitations and stability issues with the iOS 8 Beta, performance issues will be persistent until all known issues are fixed during the beta phase.
No Technical Support from Apple
Apple and its developer team will not provide any technical support for issues arising out of using the yet untested iOS 8 Beta update. Users will be asked to wait until the final release or wait for the bug-fixes in the upcoming beta iteration.
iOS 8 Beta users will have to face the hassles of data loss and other stability issues on their device as the beta iterations are strictly developer versions only and do not come with any warranty or service support.
[Source: iPhone Hacks]