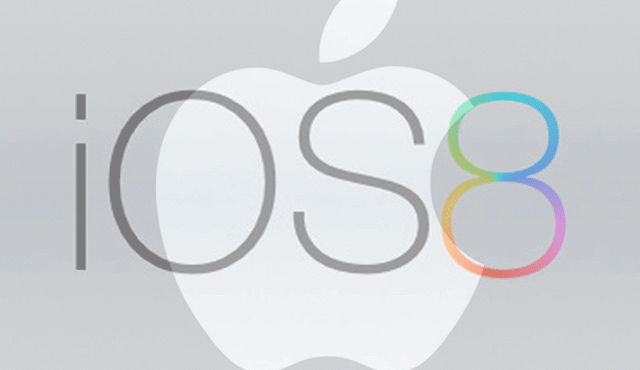 Apple iOS 8 has been a revelation given its fast adoption rate going up to 30% with a record-breaking sales figure for iPhone 6 and iPhone 6 Plus within first three days of the handset launch, while the internet is abuzz with user complaints about rapid battery drain and slow Wi-Fi issues in iOS 8.
Several iOS 8 users have been complaining of unexpectedly slower Wi-Fi speeds and redundant battery drain issue on their devices (ranging from iPad mini to iPhone 6) via Apple support forums and several third-party forums, reports PCMag.
The tech website has also confirmed that the issues reported by its readers indeed exist as evident in some tests such as Ookla Wi-Fi test which produced inconsistent results.
According to the test, the Wi-Fi readings were 5.30 Mbps download and 1.18 Mbps upload on first attempt, while the readings on the second attempt showed an alarming reduction in Wi-Fi speeds (3.42 Mbps download and 0.74 Mbps upload via AT&T.
How to Fix Wi-Fi Speed Issue in iOS 8
Meanwhile, some discerning iOS 8 users have posted a fix for Wi-Fi speed issue on Apple forums. To implement this fix navigate to Privacy > Location Services > System Services and then disable Wi-Fi networking on the affected device.
Alternatively, slow Wi-Fi speed issue can be fixed as follows:
1) Switch to Airplane mode for 30 seconds, then turn it off and try connecting again.
2) Try holding down the home button and the Sleep/Wake button until the device restarts.
3) Turn off your router for 30 seconds and then switch it on again.
4) Go to Settings > General > Reset > Reset Network Settings and then setup your Wi-Fi, Bluetooth again.
5) Try changing the channel on your router and check the rest of the settings.
6) Ensure that your router firmware is updated.
7) Perform a factory reset of your iPhone.
Some users have also reported battery drain issues on their devices running iOS 8.
One such affected user writes about his plight with battery drain issue on Apple support forums:
"My battery drains very fast (100 percent to zero in about 4 hours with minimal usage), started happening right after I upgraded to iOS 8. Issue started happening both on my iPhone 5S and on my iPad Air after iOS 8 upgrade."
How to Fix Battery Drain Issue in iOS 8
iOS 8 users with battery drain issue could try turning off power hungry apps, 3G and 4G data services and Background App Refresh, and then try performing a soft reset after the update.
Tip #1: To perform a soft reset simply press the power and home button until the iPhone turns off.
Tip #2: Turn off Background App Refresh by going to General > Background App Refresh and toggle the on/off switch.
Tip #3: Turn Down the screen brightness, Bluetooth and Airdrop features to save power
Apple is yet to comment on this issue, while the new iOS 8 update is currently under development as the iPhone maker plans to fix existing bugs and missing features such as Apple Pay in the coming updates for iOS 8.