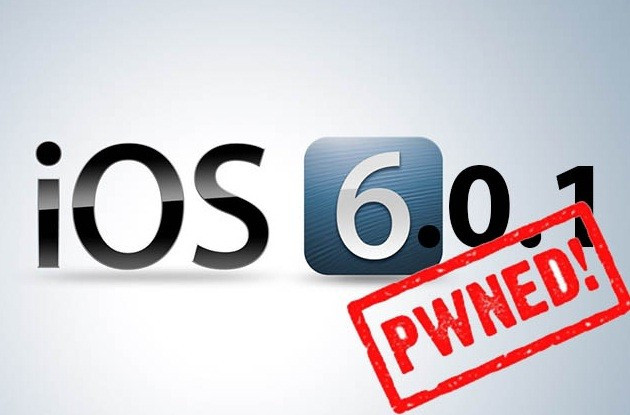 Apple has recently released iOS 6.0.1 software update for the iPhone, iPad and iPod Touch users. The update brings a few improvements and bug fixes.
Features of iOS 6.0.1
a) Fixes a bug that prevents iPhone 5 from installing software wireless over the air.
b) Fixes a bug where horizontal lines may be displayed across the keyboard.
c) Fixes an issue that could cause flash to not go off.
d) Improves reliability of iPhone 5 and iPod Touch (fifth generation) when connected to encrypted WPA2 Wi-Fi networks.
e) Resolves an issue that prevents iPhone from using the cellular network in some instances.
f) Consolidated the Use Cellular Data switch for iTunes Match.
g) Fixes a Passcode Lock bug which sometimes allows access to Passbook pass details from lock screen.
h) Fixes a bug affecting Exchange meetings.
The first thing would have appeared to users with the release of new version of iOS whether there is any jailbreak for the same. Good news is iPhone Dev team has released a new version of RedSn0w-0.9.15b3-using which the newly released iOS 6.0.1 can be jailbroken.
"Version 0.9.15b3 fixes the redsn0w 'error 2601' that Windows users were seeing using the Restore button. It also fixes a related Windows iTunes error 14 for stitched files. Note that if you have a baseband, you should probably avoid stitching and simply use redSn0w's native Restore (not iTunes)," notes the team.
But unfortunately this jailbreak is only for A4 devices or lower which includes iPhone 4, iPhone 3GS and the iPod Touch 4G. Once again this is a tethered jailbreak which means each time users power off their devices or reboot, they need to connect to the computer and Mac in order to run the procedure again.
The users of A4 devices, who wish to jailbreak their devices running on iOS 6.0.1, may follow the tutorial below. IBTimes UK reminds its readers that it will not be held liable for any damage to the device during the process. In addition, backup all your important data before proceeding. Ensure that the battery of the device carries above 70 per cent of charge.
Compatible devices:
iPhone 4
iPhone 3GS
iPod Touch 4G
Steps to jailbreak iOS 6.0.1 tethered using RedSn0w v0.9.15b3
1) Download RedSn0w v0.9.15b3 (for Windows/ for Mac)
2) Update your device to iOS 6.0.1 (Link to download iOS 6.0.1)
3) Connect your device to the computer. Now place it into DFU mode
4) Open RedSn0w and ensure that it detects your device
Note: Windows users right-click on the RedSn0w and click on the Run as administrator option. Mac OS X users hold the Control button, click the RedSn0w and then click Open.
5) Click Extras and select IPSW then select the iOS 6.0 firmware. It should successfully identify the build
6) Return to the main RedSn0w menu and click Jailbreak. RedSn0w will process, and then allow you to install Cydia. Click on Next and the jailbreak will finish processing and begin on your device. Ensure that the RedSn0w is open
7) Upon the completion of the jailbreak process, place your device once again into DFU mode
8) On the main page of RedSn0w click Extras then Just boot. This will perform a tethered boot. Your device should reboot with a pineapple logo
9) Once your device reboots, you should now get to see Cydia on the Home screen
Provided all the aforementioned instructions are followed strictly, your iPhone 4/iPhone 3GS/iPod Touch 4G should be now jailbroken tethered on the iOS 6.0.1 firmware.
Head over to this thread to know how to Jailbreak iOS 6.1 Beta Tethered on Pre-A5 Devices using RedSn0w 0.9.15b3.
[Source: iDownloadBlog]