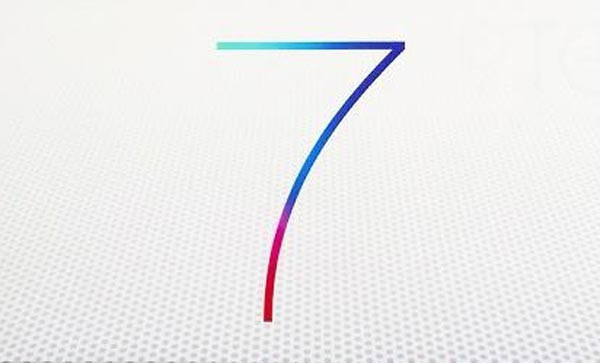 The internet is abuzz with numerous reports of activation errors in iOS 7 beta builds, while the last beta iteration, iOS 7 Beta 6, expires on 6 October. Depending on your time-zone the last beta iteration should have already expired or be on the verge of deactivation.
iOS 7 can no longer be downgraded to older and more stable iOS 6 versions as Apple has stopped signing the older firmware such as iOS 6.1.3 or iOS 6.1.4. Further, the new iTunes 11.1 update kills all iOS 7 custom IPSWs, making them useless for downgrade.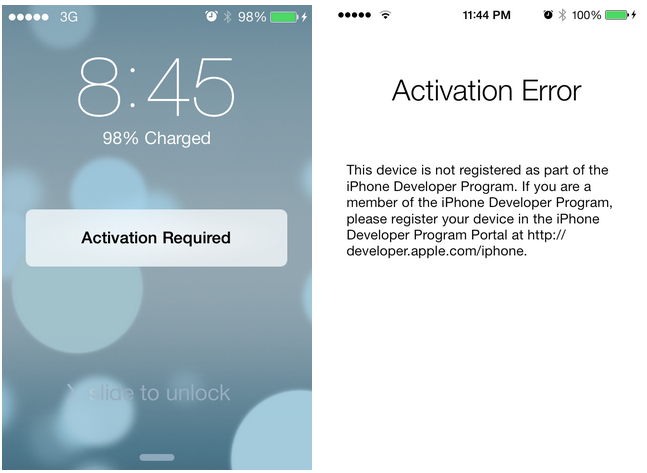 Consequently, iOS 7 Beta users run the risk of activation errors, while trying to downgrade or upgrade their OS. IBTimes UK brings you a step-by-step guide to fix activation errors in a few simple steps, courtesy of iPhone Hacks.
Pre-Requisites
Ensure that the latest version of iTunes is installed on your computer. Download iTunes 11.1 or click iTunes in the menu bar and then select "Check for Updates." This step is necessary as iTunes 11.1 adds support for iOS 7.
Back up important user data on the device via iTunes or iCloud to avoid data loss during iOS 7.0.2 firmware upgrade.
iOS 7.0.2 Firmware Direct Download Links
How to Fix Activation Errors in iOS 7 Betas or iOS 7 GM by Installing iOS 7.0.2 Firmware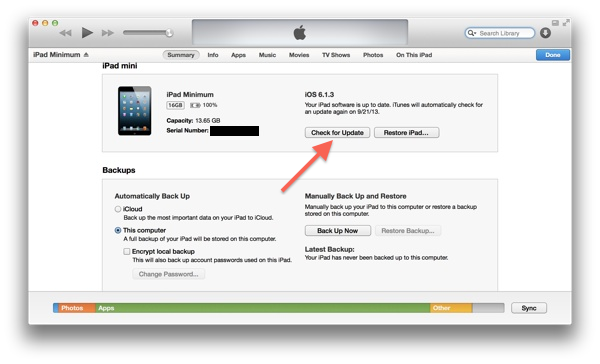 Connect your iOS device to computer via USB cable, and wait until iTunes launches and recognises the device.
Then click the device button to the left of iTunes Store button at the top right corner in iTunes.
Download the latest iOS 7.0.2 firmware for your device from the given links above.
Now hold the Option key (Mac) or Shift key (Windows) and click "Check for Update" button in the Summary panel.
Navigate to the .ipsw file you downloaded earlier and select it. Alternatively, just click on "Check for Update" button without holding either Option key or Shift key.
Do not disconnect the device. Wait until iTunes completes updating your device to the latest iOS firmware.
If you have any important data backed up, restore it with previous backup and sync it via iTunes.
iOS 7.0.2 is now successfully installed on your device and the activation error should be fixed.
ALSO READ: How to Install iOS 7.0.3 Bug-Fix Update on iPhone, iPad or iPod [GUIDE]