Apple Preparing Gold iPad Air with Touch ID and 12.9in iPad Pro to Stop Falling Sales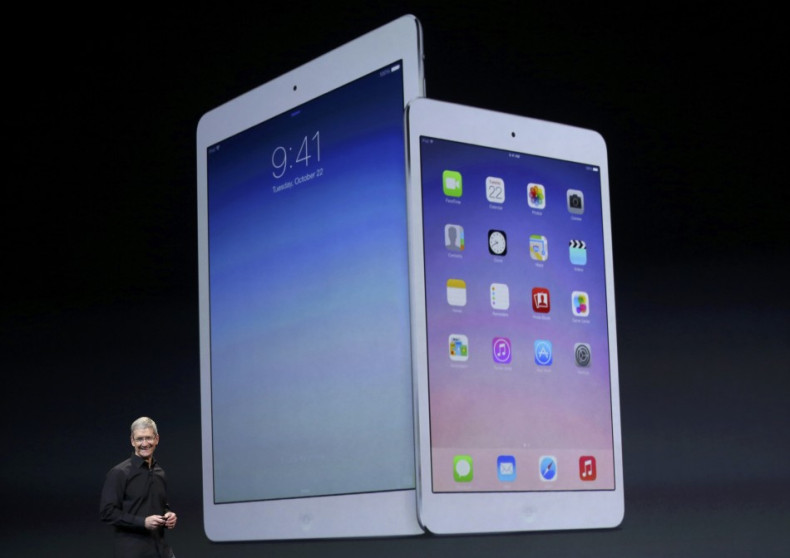 Apple's 2014 update to the iPad Air will feature a gold version as well as adding Touch ID and Apple Pay.
Apple is set to launch new versions of the iPad Air and iPad mini later in October, while preparing for an early 2015 launch of a larger 12.9in iPad Pro, as the company looks to try and stem a dramatic slowing of sales in recent quarters.
Apple is already making moves to address its falling sales, signing a deal with IBM in July to boost its enterprise iPad sales, and along with the introduction of updates to its current line-up, Apple is widely rumoured to be working on an iPad Pro, a 12.9in tablet which would launch with an accompanying detachable keyboard.
On Wednesday, Bloomberg reported that Apple will add a gold colour option to the 9.7in iPad Air, matching the gold version of the iPhones it has offered for a couple of years now. It is unclear if the iPad mini will also be available in gold.
Further details of the new iPads emerged in Apple's iOS 8.1 beta software which was released to developers on 30 September.
Touch ID and Apple Pay
The code contains a reference to having the ability to "pay with iPad using Touch ID. With Apple Pay, you no longer need to type card numbers and shipping information."
The Touch ID fingerprint sensor was introduced on the iPhone 5S and was also featured on both iPhone 6 and iPhone 6 Plus when they launched last month. Apple has widely been expected to bring the technology across to its tablet products, and this backs up those expectations.
Apple Pay, which will be enabled for iPhones in a software update this month, is Apple's play for the mobile commerce space and will allow users to pay for items in store by simply tapping their NFC-enabled iPhone 6 and iPhone 6 Plus on payment terminals.
The system also works in conjunction with Touch ID to allow people pay for services and products online, using their fingerprint as a form of identification.
The latter use-case is the likely implementation for the iPads as Apple would need to add an NFC chip to the tablets to allow users to touch-and-pay in stores.
The next generation of iPad Air and iPad mini are unlikely to see radical design changes, but they are likely to be upgraded with Apple's A8 chip, a boost in RAM from 1GB to 2GB, and potentially bigger storage options of up to 256GB.
Apple's 12.9in iPad Pro
What is less well known are details about Apple's larger iPad, dubbed the iPad Pro.
Apple has been rumoured to be working on this for some time and it would make sense for those using the iPad for business or education.
The larger screen would likely need to run a tweaked version of iOS, allowing for a split-screen mode, similar to that seen on Windows 8, to boost productivity.
Apple is also said to be working on a detachable keyboard/cover similar to the covers for Microsoft's Surface tablet, which would come with the iPad Pro. Apple could be ready to ditch its 1in-thick MacBook Air laptop and replace it with the iPad Pro which would have a similar footprint but a thinner profile.
Apple is set to launch a 12in MacBook Air with a Retina screen, which would fill any gap left by the removal of the 11in MacBook Air.
With Apple executives continually playing up the fact that the company currently has the best product roadmap in its history, it wouldn't be a surprise to see Apple launch a wide range of devices this month, including a 12in MacBook Air with Retina Display; Retina iMacs; updated iPad Air and iPad mini models; as well as unveiling the iPad Pro - though the latter product won't to go on sale until early 2015.