A fresh bunch of photos of Apple's next generation iPad has leaked, revealing that the new device will feature the Touch ID fingerprint sensor.
Apple introduced the Touch ID in the iPhone 5s, which is an innovative way to securely unlock the iPhone with the touch of a finger. The Touch ID, built into the home button, uses a laser cut sapphire crystal along with a capacitive touch sensor to take a high-resolution image of the fingerprint and analyse it, in order to provide accurate readings from any angle.
As Apple explains it, the Touch ID sensor recognises the touch of a finger, making the sensor only activated when needed while preserving battery life. The fingerprint information is encrypted and stored in the Secure Enclave inside the A7 chip of the iPhone 5s. Besides, the Touch ID can be used as a secure way to make purchases from the iTunes Store, App Store and iBooks Store.
Following the success of Touch ID Fingerprint sensors in the iPhone 5s, there has been speculation that the company's next generation iPad Air and iPad mini will incorporate a similar feature, adds Redmond Pie. Besides, rumours hint at Apple's next iPhone, known as iPhone 6, having the Touch ID.
Now, the latest photo leak for the prototype of the new iPad Air, also known as iPad Air 2, suggests the device will have the Touch ID fingerprint sensor built into its Home button. These prototype photos have been obtained and published by Nowhereelse.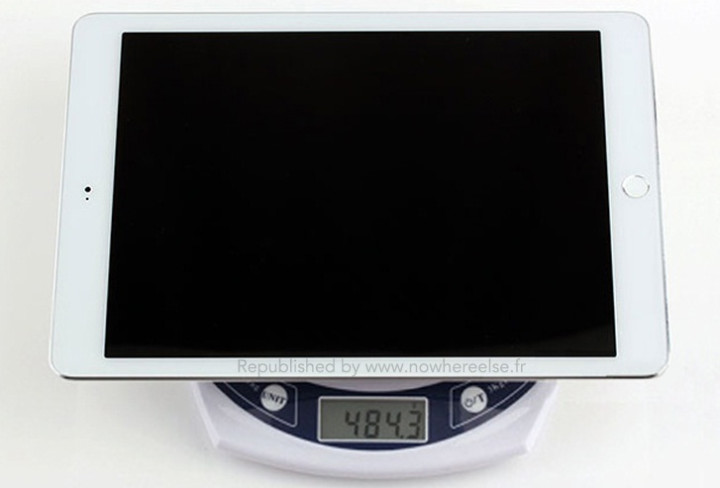 One of the leaked photos suggest that the iPad Air 2 will weigh 484.3g, which is 15g heavier than the Wi-Fi version of the original iPad Air and 6g more than the LTE variant.
As for other features, the iPad Air 2 has been rumoured to use an A8 processor and eight megapixel rear camera. Below are the leaked photos of the iPad Air 2 prototype.