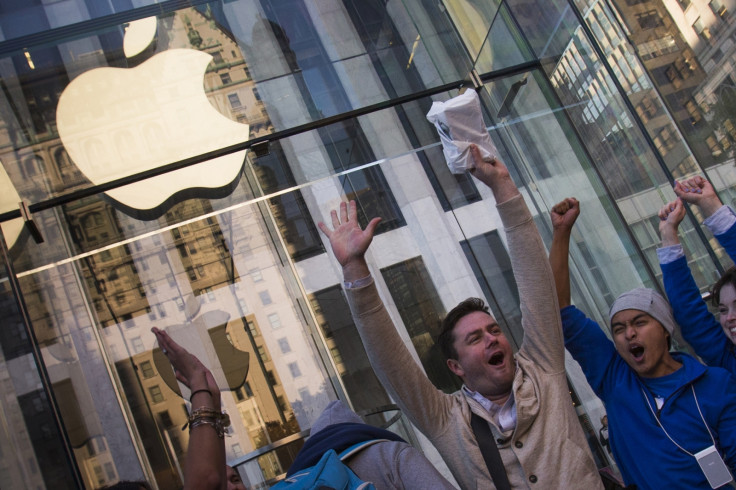 The iPhone 6 took Apple's share of the British smartphone market to a record high of 39.5%, but the company's big screen gamble was less successful, with the iPhone 6 outselling the larger 6 Plus by four-to-one.
Apple's share of the British smartphone market in the three months to October 2014 grew by 10.4% compared to the same quarter last year, driven by the iPhone 6 and 6 Plus which went on sale on 19 September.
Britain led the way with global iPhone sales growth, as Apple's market share in the US grew by just 0.7% in the same three months, while across Europe Apple's share fell by 2.5%.
Demand for iPhones in other European countries is much weaker than in Britain, as Apple has 19.6% of the French market, 16.9% in Germany, 13.5% in Italy, and just 6.8% in Spain.
In the US, where Apple has 41.5% of the market, the 6 outsold the 6 Plus by three-to-one, and buyers of the larger model tended to be older.
The data, published by Kantar Worldpanel ComTech, also revealed how 34% of British early adopters of the iPhone 6 are 16-24 years old, and 64% are male. A massive 86% of buyers were upgrading from an older iPhone, but only 5% were switching from a Samsung handset.
Half of shoppers said the top reasons for buying the new model were its 4G capability and screen size, while 45% said the new design is what convinced them to buy. Apple's own retail stores once again proved popular, with 31% of British iPhone 6 sales taking place directly through Apple, rather than the networks.
But despite the iPhone's obvious popularity, Android still leads the way with a 52.3% share of the British smartphone market, albeit down from 54.6% at the same time last year. Windows Phone's share fell sharply from 12% to 7.7%.