Apple has entered the phablet market with a fully-formed premium device that is not as cumbersome as you might expect.
Key Features:
5.5in display (1080 x 1920 pixels)
A8 Chip
16GB/64GB/128GB
7.1mm/172g
8 Megapixel camera with optical image stabilisation
iOS 8
Price as reviewed: £619
iPhone 6 Plus Review
Apple has long held out against the trend of increasing screen sizes in smartphones, obstinately sticking to the belief that small is beautiful.
The overwhelming tide of public opinion however has finally seen the iPhone maker give in - and in a big way.
It has launched the 4.7in iPhone 6, which is a significant increase over the 4in screen on the iPhone 5S, but it has really broken out with the iPhone 6 Plus, which - with a 5.5in screen - is firmly in the phablet category.
But has Apple gone too far, is the iPhone 6 Plus just too big?
---
iPhone 6 Plus: Design
---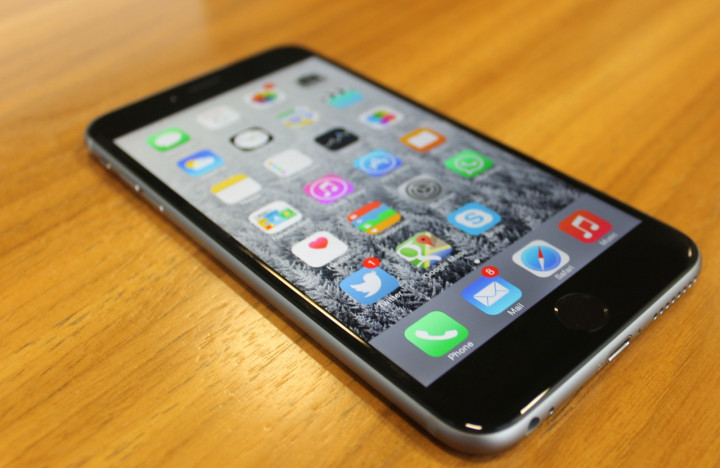 As we have come to expect from Apple, the iPhone 6 Plus is a beautifully designed and built device. Compared to the current market leader in the premium phablet category, Samsung's Galaxy Note range, this is light years ahead.
At 7.1mm and 172g, the iPhone 6 Plus is incredibly thin and light, yet with the use of aluminium and glass it feels solid and substantial.
Obviously a lot of the attention in the media about the iPhone 6 Plus has been in relation to it bending, but I can tell you that this has been blown out of all proportion as the phone itself feels as solid as any other on the market.
Of course if you intentionally set out to bend a smartphone like this you will succeed, but then again, if you set out to smash the screen on your 50in flatscreen TV, you would succeed too.
No, Apple has created a beautiful smartphone in the iPhone 6 Plus, but for me, it is just too big. Many will disagree and will love the larger size, but given a choice between the iPhone 6 and iPhone 6 Plus, I would choose the smaller phone every time.
---
iPhone 6 Plus: Screen
---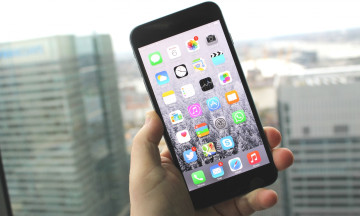 The 5.5in screen on the iPhone 6 Plus has a resolution of 1080 x 1920 pixels giving it a pixel density of 401 pixels per inch (ppi). This is not as sharp as the screens on the LG G3 (534ppi) or the Galaxy Note 4 (515ppi), but I would be hard pressed to criticise this display in terms of clarity, brightness or crispness.
My main problem with the screen, as you may have guessed, is its size.
I just couldn't use it one-handed, and while Apple has a couple of features to help the small-handed among us, it was still just too frustrating.
Reachability is a feature activated by a quick double tap of the home button which halves the size of the screen to bring everything within reach. While it does make things more accessible, and works well, I would just rather wield a smaller full screen which is easier to use one-handed.
Apple has also adapted its software so that in landscape mode on the iPhone 6 Plus, the dock will move to the side of the screen. I'm not sure how useful this really is, as the number of times I use my phone in landscape mode while on the homescreen is limited.
What is useful is Apple's mail and calendar apps which give you a two-panel displays in landscape mode, and as app developers begin to update their apps, I expect many more productivity apps will make use of the iPhone 6 Plus' large screen size.
---
iPhone 6 Plus: Hardware
---
The internals of the iPhone 6 Plus are identical to the iPhone 6, meaning you get Apple's new A8 chip, the M8 motion co-processor as well as the TouchID fingerprint sensor and NFC for Apple Pay, which will come online later this month.

Performance is typically smooth, though I did notice that side-by-side, the iPhone 6 Plus was slightly slower than the iPhone 6 when it came to opening apps and multitasking.
What is different of course is the 2915mAh battery, which gives the iPhone 6 Plus one of its best features. I found that a single charge lasted me well into a second day of typical use. For those looking to use the iPhone 6 Plus as their primary computing device - which I suspect many will - this will be a great boon.
You get storage options of 16GB, 64GB, or 128GB, as well as dual-band Wi-Fi which supports the faster AC standard, and Bluetooth 4.0 (though I did have difficultly getting the phone to connect with a Macbook Pro and a Bluetooth speaker).
I have asked Apple about the Bluetooth issue, but have yet to hear back from them, though online forums suggest this is not an isolated issue.
---
iPhone 6 Plus: Camera
---
Along with the battery life, the camera is probably the best feature on the iPhone 6 Plus.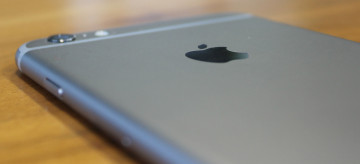 Apple has not gone down the route of increasing the number of megapixels on the camera, but it has added a number of significant new features.
Optical Image Stabilisation (OIS) has been added to the iPhone 6 Plus (not on the iPhone 6, it should be noted) which brings several benefits. It means video shot while you are moving isn't jerky, and low light performance is also improved.
Add to that a new time-lapse mode, improved 240fps slow-mo mode, and what you get is one of the very best smartphone cameras out there.
---
iPhone 6 Plus: Software
---
Apple has always had a tight integration between its mobile software and hardware - one of the benefits of doing everything in-house.
However, with the iPhone 6 Plus it has run into a bit of a problem. Because it has increased the size of the screen so dramatically (there is 88% more screen space than on the iPhone 5S) apps now look outsized and magnified.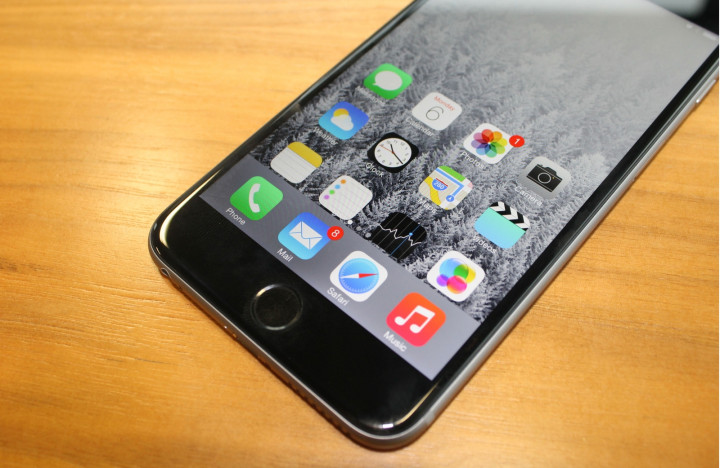 This is an issue Apple had when it launched the iPad initially, with apps simply scaled-up to fill the bigger screen, and the situation will improve significantly once developers get around to tweaking their apps for the bigger screen.
However, for now, it is a little jarring to see mainstream apps such as WhatApp displaying text as if through a magnifying lens.
---
iPhone 6 Plus: Value and Verdict
---
Apple's iPhone 6 Plus costs £619 for the 16GB model, rising to a huge £789 for the 128GB model. By comparison, this is £40 more expensive than a MacBook Air.

Apple's big iPhone is certainly expensive, but only slightly more expensive than Samsung's Galaxy Note 4, and for the money you are getting a superbly designed piece of technology, which is thin, light, and flawlessly built.
I was able to fit it comfortably in the front pocket of my jeans and while I didn't try and sit on it, I never felt like I was going to bend it.
My issue with the phone - and I realise this is a very personal one - is that I found it too big, just as in the same way I found the LG G3 and Galaxy Note 3 too big to use comfortably.
For those who want a bigger phone - and there are clearly many of them out there - this is without doubt the best option on the market.
Scores:
Screen 9/10 – Big, really big, but crisp, bright and sharp.
Camera 10/10 – Among the very best smartphone cameras out there.
Software 9/10 – Many developers need to tweak apps to get the most out of that big screen.
Design 10/10 – It's big, but it's beautiful.
Build quality 10/10 – Flawless.
Overall 9/10 – Easily the best phablet on the market.
The Good:
Beautiful, thin and light design.
Great battery life.
Superb camera.
The Bad
Expensive.
It's too big (for me at least).