iPhone 6 error 53: Everything you want to know about the issue that blocks device upon iOS 9 update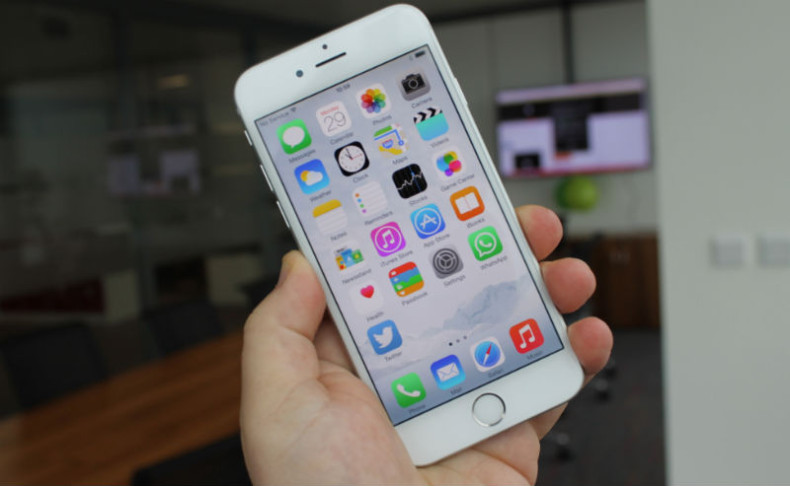 Scores of iPhone 6 users are experiencing a mysterious error that makes the device completely unusable. According to customers, updating the iPhone to the latest iOS 9 operating system makes it non-functional if it detects the device has been repaired by any third party technician.
Known as "error 53", the issue shows up when the home button is repaired by any unauthorised repair provider. It also affects devices which are damaged but are being used without any repair.
Latest iOS 9 update is the culprit
The problem appears to be affecting the latest iOS 9 update. Once it is installed, users have noticed their iPhone 6 becomes useless, with photos and other data of the device being erased and unrecoverable.
Despite the fact that Apple is well aware of this issue, it failed to inform the users about the consequences after the device is updated to latest iOS version, claim experts.
Renowned photographer Antonio Olmos says he spotted the change a few weeks after the latest iOS update. In September 2015, he dropped his device and got it repaired at a local shop. The iPhone was working properly afterwards in the post-repair period, but as soon as he updated it to the latest software version, the phone began displaying error 53. He finally ended up paying £270 for a replacement, as the Apple Store in London said they could not resolve the issue.
Error 53 on iPhone 6
Like Olmos, there are a number of users who have reported the issue on Apple support forum. While describing his experience, a member, Arjunthebuster, said he bought the iPhone 6 in January 2015. He had not managed to get a replacement after he dropped his device accidentally, and encountered an error 53 while trying to to update to iOS 9.1.
He said, "But the error hasn't occurred because I broke my phone (it was working fine for 10 months). I lost all my data because of this error. I don't want Apple to fix my screen or anything! I just want them to fix the error 53 so that I can use my phone but they won't!"
Meanwhile, Kyle Wiens, the CEO of iFixit, which is well known for its repairs, says the error is a major issue.
Wiens told the Guardian, "The 'error 53' page on our website has had more than 183,000 hits, suggesting this is a big problem for Apple users. The problem occurs if the repairer changes the home button or the cable. Following the software upgrade, the phone in effect checks to make sure it is still using the original components, and if it isn't, it simply locks out the phone. There is no warning, and there's no way that I know of to bring it back to life."
He further added, "All along, Apple's view is that it does not want third parties carrying out repairs to its products, and this looks like an obvious extension of that. What it should do is allow its customers to recalibrate their phone after a repair. Only when there is a huge outcry about this problem will it do something."
What does Apple say about the error ?
Apple in its response said users are advised to contact Apple support if they face the error, although, no official fix is available so far.
While explaining about the repair done by authorised Apple service provider and and unauthorised repair provider, an Apple spokeswoman told the Guardian, "We protect fingerprint data using a secure enclave, which is uniquely paired to the touch ID sensor. When iPhone is serviced by an authorised Apple service provider or Apple retail store for changes that affect the touch ID sensor, the pairing is re-validated."
"This check ensures the device and the iOS features related to touch ID remain secure. Without this unique pairing, a malicious touch ID sensor could be substituted, thereby gaining access to the secure enclave. When iOS detects that the pairing fails, touch ID, including Apple Pay, is disabled so the device remains secure."
She added, "When an iPhone is serviced by an unauthorised repair provider, faulty screens or other invalid components that affect the touch ID sensor could cause the check to fail if the pairing cannot be validated. With a subsequent update or restore, additional security checks result in an 'error 53' being displayed... If a customer encounters an unrecoverable error 53, we recommend contacting Apple support."