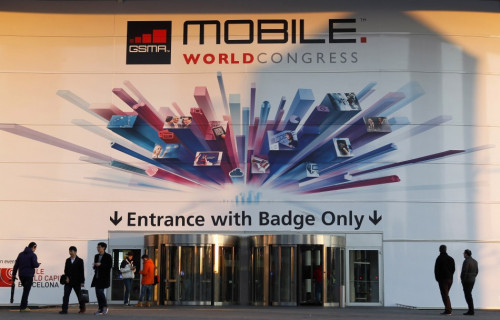 With smartphone penetration expected to hit 75% in the UK in 2014, most people have been using one for a couple of years now, meaning there will be a lot of people looking to upgrade from their current model to something new in the coming year.
But what should you opt for this time around, and how long will you be waiting for it to be launched?
To help you out, we look at what we expect to be the top five smartphones of 2014 from manufacturers like Samsung, Apple, Sony and Google - and try to tell when they will be launched and what features they are likely to have.
---
Apple iPhone 6
---
Probable Release Date: September 2014
Apple has been on a yearly iPhone launch cycle since it kicked off the smartphone revolution in 2007 - and 2014 is likely to be no different.
While the iPhone has been launched at different times of the year over the last six years, the iPhone 5 and iPhone 5s/5c have both been launched in September and we expect the iPhone 6 will follow suit.
So what can we expect? Well a larger screen is almost guaranteed, with most analysts suggesting something between 4.7in and 5.5in. It is also likely to get a major design overhaul to accommodate the bigger screen and it will launch alongside the updated iOS 8 operating system.
Faster processor, the possibility of a 128GB version and a Lytro-style refocusing camera could all be included, but we'll have to wait a couple of more months until we begin to see some prototypes leaking from the Chinese supply chains to get a better idea.
---
Samsung Galaxy S5
---
Probable Release Date: March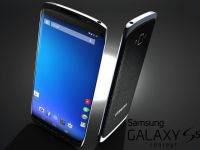 Samsung's Galaxy S5 has been widely reported on in recent months and just as Apple has updated its flagship phone on a yearly basis, so Samsung has followed suit with the Galaxy S range.
The hugely popular Galaxy S3 was launched in May 2012, with Samsung bringing the launch of the not-as-successful Galaxy S4 forward to March last year, meaning we could be looking at a Samsung announcement at Mobile World Congress for the Galaxy S5 - though its likely Samsung will hold a separate event soon after the Barcelona conference to garner more attention.
The Galaxy S5 is reported to be coming in two variations - one with a plastic body and one with a premium metal body. While this may seem a bit odd, remember that Samsung launched three alternative versions of the Galaxy S4 last year - Active, Mini and Zoom.
The S5 could feature a curved screen like the LG G Flex, a powerful 64-bit processor and a 16 megapixel camera capable of capturing 4K video.
The phone's screen is also set to be the first 2K (2560 x 1440 pixels) smartphone to launch.
We haven't seen any leaked images of the device yet, which could suggest a later-in-the-year release but considering the S4's stuttering sales, we still expect to see it sooner rather than later.
---
Google Nexus 6
---
Probable Release Date: October
Google and LG have produced two of the best phones of the last two years in the Nexus 4 and Nexus 5. As well as combining great design and good build quality, both phones where much cheaper than similar high-end smarpthones.
Considering Google is still rolling out the Nexus 5 to a lot of markets globally, there is not much to say about the Nexus 6 unfortunately.
What we will say is that it is unlikely to have a 6in screen to match its name (like the Nexus 5) and it will launch alongside a brand new version of Android - though possibily not one launched in partnership with Nestle.
We can't see Google moving from LG as its hardware partner considering the two previous successful collaborations - though the possibility it will choose Motorola - which Google owns - is always an option.
---
Sony Xperia Z2
---
Probable Release Date: February
Sony will be looking to build on a successful 2013 for its smartphone division, having launched the Xperia Z, Xperia Z1 and Xperia Z Ultra.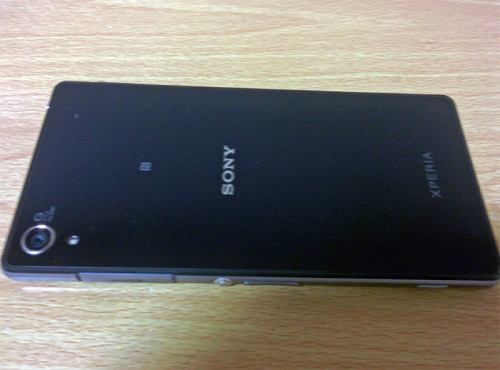 Having already launched the Xperia Z1 Compact at CES 2014, reports suggest Sony still has something up its sleeve for Mobile World Congress taking place in Barcelona at the end of February.
Leaked photos this week show the Xperia Z2 (codenamed Sirius) is a smartphone whose design closely follows the original Z1, but is slightly thinner.
The metal and glass chassis looks to continue the premium feels of Sony's Xperia Z range and will feature a large 5.2in screen and a 20.7 megapixel camera.
The phone in the pictures looks close to a final model, so we could be seeing Sony's new flagship smartphone before any other manufacturer gets around to the launching theirs.
---
HTC One 2 (M8)
---
Probable Release Date: March
HTC is a struggling smartphone manufacturer despite launching one of the best received smartphones of 2013 in the HTC One.
While it may have garnered lots of five star reviews - including on this site - it simply has sold in the volumes the company would have been hoping for.
But HTC is not giving up and an updated version of the HTC One is tipped to be launched next month at Mobile World Congress.
Calling a phone the One means you could have problems with naming its successor. So next month we could be seeing the HTC One 2 (not good); the HTC Two (not much better) or something entirely different like the HTC M8 (as it is codenamed internally).
The phone itself will likely follow the superb design of last year's model, while increasing the screen size to 5in which will have a Full HD (1920 x 1080) resolution.
The phone will also come with Android 4.4 (KitKat) but this will be mostly hidden behind HTC's own Sense 6.0 UI.
Expect a March release date for this phone as HTC looks to get the jump on Samsung.