Speculation surrounding Apple's latest smartphone has so far included solar panels, sapphire screens and a more sophisticated Siri.
There's been substantial leaks suggesting a more substantial screen size and several hints that there may be more than one of them.
But what have the gossip mongers, hearsay hawkers and rumour merchants being saying online this week? IBTimes UK has scoured the net to find out.
---
Fingerprint scanners not a fad
---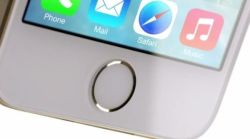 Apple will be rolling out its fingerprint sensor technology onto all of its products this year according to AppleInsider, including both incarnations of the iPhone 6.
Currently only the iPhone 5s makes use of Touch ID, a security feature that keeps out both unwanted intruders and dirty or damp hands.
A research note obtained by AppleInsider apparently reveals that shipments for the fingerprint recognition module have quadrupled in 2014 as the company plans to embed it into every mobile device.
The note also suggests that the Touch ID sensors will be redesigned with different materials in order to enhance durability.
---
Launch date leaked
---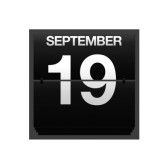 A definitive date for the launch of the iPhone 6 has been announced. Sort of. While a September/ October unveiling had been widely expected, a new report claims that some telecoms companies are telling their customers that the device will arrive on 19 September.
German news site apfelpage.de reported that carrier Deutsche Telekom revealed the iPhone 6 would be released on the third Friday of September, however Apple has refused to confirm this date.
If true, it would be in keeping with iPhone launches in recent years that have hovered around September 20.
---
Logo aglow
---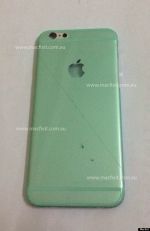 The latest leak of an iPhone 6 case has uncovered a bright new feature that isn't likely to woo too many smartphone users concerned about their device's battery life.
Australian Apple repair site Macfixit reportedly received a photo from a "contact in China" that shows what the back of the iPhone 6 will look like, revealing an indented cover that suggests a space for a glowing Apple logo.
The image confirms previous speculation that the next iPhone will be more curvy than its predecessor and possibly even thinner.