Apple's iPhone business is a phenomenon. In the last quarter, the revenue from this single product range was larger than the combined revenues of all of Google's and Microsoft's operations.
More iPhones were sold in the three months to the end of 2014 than there are people living in the UK. It has been called the most profitable product in history.
But it is not just Apple who has profited from the iPhone's incredible success, and as the company prepares to launch the 2015 version of the world's most popular smartphone - likely to be called the iPhone 6s - companies are fighting to get a slice of that Apple pie.
One of the key players here is one which won't immediately jump to people's mind when you think of Apple's biggest customers.
Samsung's other businesses
Samsung is the world's largest smartphone maker, producing popular smartphones such as its Galaxy S and Galaxy Note ranges, as well as a huge selection of low-price devices.
However, over the last 18 months as the company has struggled to maintain its staggering growth in the smartphone business, it is looking to its other businesses to augment its revenue.
Those include its chip-making and display units, both of which are vying for Apple's attention.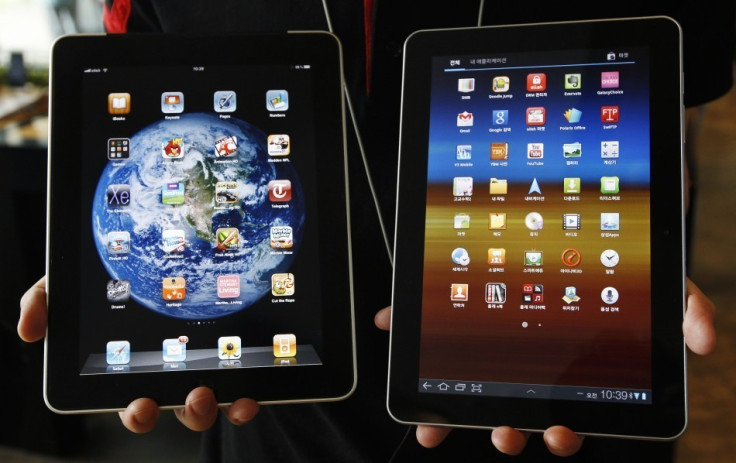 Samsung and Apple have had a fractious relationship over the years, with court battles raging across four continents and accusations flying on both sides of patent infringement and outright copying.
Those legal battles have - for the most part - been settled now, and Samsung is looking to once again become Apple's trusted chip-making partner.
Up until the production of the iPhone 6 and iPhone 6 Plus, Samsung had been the exclusive suppliers of the A-series of chips which power Apple's smartphones and tablets.
That all changed last year when Apple decided to diversify its supply chain, bringing Taiwan Semiconductor Manufacturing Company (TSMC) into the fold.
TSMC (briefly) breaks the monopoly
TSMC is the world's largest maker of non-memory microprocessors based on others' designs and its performance is seen as a barometer of the smartphone industry globally. On the back of the success of the iPhone 6, the company reported record quarterly revenues.
Earlier this month it was reported by Bloomberg that Apple had taken the decision to go back to Samsung for production of the A9 chip which will power upcoming iPhones and iPads.
This was seen as a result of a thawing in relations between Apple and Samsung, as well as the fact that Samsung had been more successful in getting its next-generation 14 nanometer (nm) chip-making process up-and-running in a purpose built factory outside Seoul in South Korea.
Last minute change
This week however we have seen a report from the typically well-informed analyst Ming-Chi Kuo of KGI Securities who said that Apple has made a "last-minute decision to recruit TSMC" as the yield rate being produced by Samsung and its partner GlobalFoundries is just not good enough to ensure consistent supply for its iPhone 6s.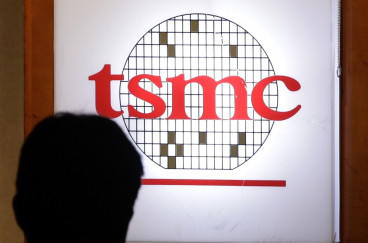 According to Kuo, who has a good track record of breaking news about Apple, his sources in the supply chain say that yields at Samsung are as low as 30%, far below the minimum base level of 50% required for such production.
Kuo says that Apple could be ready to hand up to 30% of A9 chip orders to TSMC, and when you consider that Apple spent over $25bn (£16.7bn, €23.2bn) on chips in 2014, that is a significant amount of revenue.
Apple is rumoured to be working on an iPhone 6s, iPhone 6s Plus and a new 4in model which would address the mid-to-low end of the market, and this would necessitate a large amount of chips.
Another factor is the better-than-expected sales of Samsung's own Galaxy S6 and Galaxy S6 edge smartphones which went on sale earlier this month. Samsung was forced to use its own chips over those designed by Qualcomm (and fabricated by TSMC, ironically) after the Snapdragon 810 chip it was planning to use had overheating issues.
TSMC has also been able to show engineers at Apple that its 16nm chip has better-than-expected performance and the yield rate is higher than first thought.
Both Samsung and TSMC will be eager to prove to Apple that they have the capabilities to produce the A9 chip on a consistent basis in a bid to secure future orders for the iPhone 7 and beyond.
iPhone 6s Force Touch
Away from the chips that power the iPhones and iPads, Samsung is battling on another front with one of its South Korean competitors to supply displays for the next generation products from Apple.
According to a report from Bloomberg, both Samsung and LG have created specific teams within their display units which are dedicated to producing screens for Apple's smartphones, tablets and PCs.
Samsung's team is said to be 200 people strong and is "only allowed to share information about Apple business within the group" according to sources speaking to the publication.
Along with phones, tablets, laptops and desktops, these two companies will also be vying to produce the screen for Apple's latest product range, the Apple Watch.
Watch out
The first generation of the Watch goes on sale around the world next week (24 April) and according to a report from Patently Apple, the company is looking to bring the Force Touch screen technology it uses in these wearables to its next iPhones and iPads.
The report quotes a supply chain source which said Apple is already testing the technology using panels provided by TPK and GIS, the two companies which supply the Force Touch screens for the Watch.
With Apple set to report more record iPhone sales in its quarterly earnings on 27 April, it is clear that companies Samsung, LG and TMSC will do everything in their power to be a part of this record breaking product.