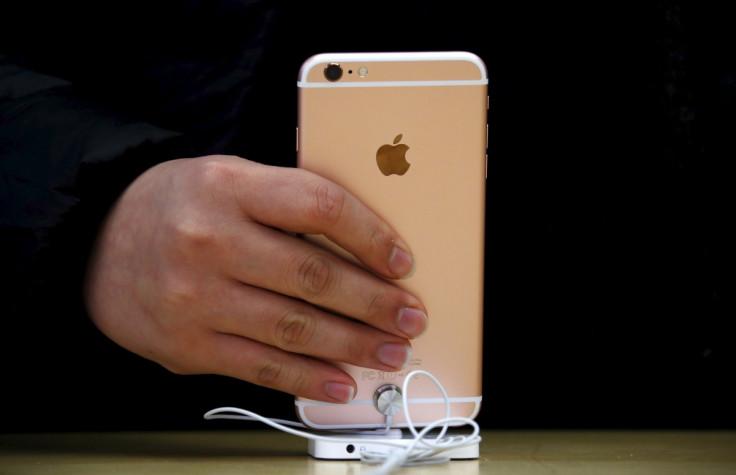 Who could have guessed what the new 3D Touch technology in the iPhone 6s could be used for? Apple only developed it to bring in the "next generation of multi-touch".
FlexMoney has come up with an iOS app called Plum-O-Meter that uses the built-in 3D Touch technology on the iPhone 6s to identify the heavier of two plums -- not their absolute weights.
"3D Touch to the rescue! My latest app, the Plum-O-Meter, has been specifically designed to solve this problem [of bringing out the heavier plum among the two]," the developer wrote in a blog post under the name FlexMonkey. "Simply place two delicious plums on the iPhone's screen and the heavier of the two is highlighted in yellow so you can hand it to your beloved without fear of being thought of as a greedy-guts."
The developer says 3D Touch displays the normalised force in a percentage value. This means the iPhone 6s will not anytime soon replace your high-precision electronic kitchen scale.
Still, the app could do more. It appears to have the potential to weigh other fruits. FlexMonkey says certain types of fruits can be weighed using the new technology but admits it curiously failed with grapes.
You might have to wait just a little longer to check it out because the app has yet to show up on Apple's App Store. It is not clear if Apple would approve Plum-O-Meter, given the hardware tweaks it brings.
Watch video showing how Apple iPhone 6s weighs fruits:

Regardless, the Plum-O-Meter shines new light on how Apple's 3D Touch can work on different verticals, besides being an enhanced multi-touch technology. Apple originally designed it as Force Touch for the Apple Watch. It was later tweaked to measure new gestures like peek and pop, in addition to the existing tap, swipe and pinch, on iPhone 6s.
3D Touch uses capacitive sensors integrated into the backlight to measure the amount of pressure on each touch. The process works with the software tweaks on iOS 9, along with the new taptic engine, to enable distinct, tactile feedback on every single tap. The technology is capable of detecting a mini tap of 10 milliseconds and a full tap for 15 milliseconds.