Samsung has announced Galaxy Note 5 "pink gold" version in South Korea to compete against the Apple iPhone 6s rose gold variant. The new colour variant will debut in the market starting 23 October and will gradually be available across major Asian markets.
As reported by CNet, Samsung brought not just one but two colour variants of the Galaxy Note 5 -- titanium silver and pink gold. However, the latter certainly comes to rival the rose gold colour variant of the newly launched iPhone 6s.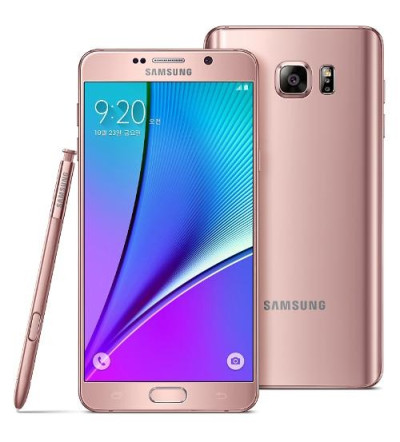 "The introduction of new colour variations for the Galaxy Note 5 will gradually be expanded to other Asian countries but release details are still being worked out," a Samsung spokesperson said in a statement. Both the new Galaxy Note 5 colour variants will be available in 64GB version and carry a price tag of 965,800 won (£553).
The Galaxy Note 5 will now be available in five colour options, including the original gold platinum, black sapphire and white pearl. All the variants have different paints on top of metallic build but there is the same hardware that the company unveiled at its Unpacked event on 13 August.
Samsung has not yet revealed any sales figure but Apple sold 13 million units of the iPhone 6s and iPhone 6s Plus during the first weekend of its launch in the initial 12 countries, including Australia, Canada, China, the UK and the US.