iPhone 7 Plus vs iPhone 6S Plus: Closest look yet at upcoming smartphone
New video details everything you need to know about the upcoming Apple iPhone 7 Plus.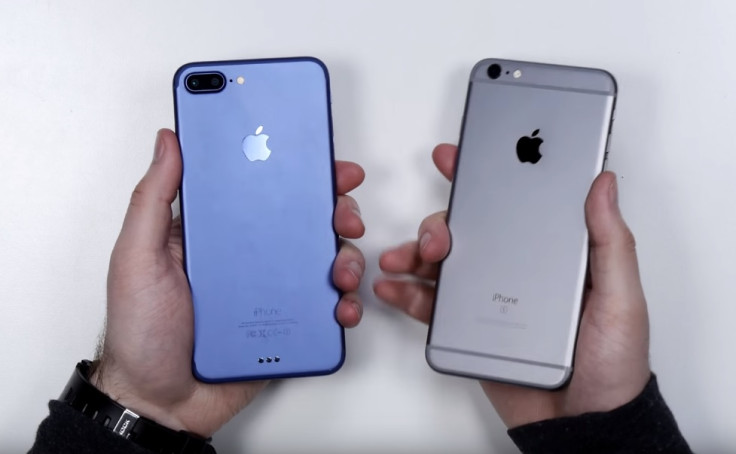 With just a few weeks to go until Apple is expected to announce the iPhone 7, yet another leak gives us our closest look yet at what the new handset will look like.
Popular YouTube channel Unbox Therapy has given a close-up look at what it describes as a mock-up of the upcoming iPhone 7 Plus, also referred to in some leaks as the iPhone 7 Pro.
The mock-up, which seemingly does not function but carries the same production quality as a real Apple product, comes from headphone company Be Sound and gives a clear look at what the new iPhone will be like.
It is unclear if this phone is a mock-up built by a third party or a prototype made by Apple, but what's for sure is every aesthetic detail matches with how numerous sources have described the iPhone 7.
---
Here is a list of everything this latest leak reveals about the iPhone 7 Plus.
A new colour
A new blue colour option for the iPhone 7 has been mentioned a couple of times before, but now we get to see it up close and in a well-lit environment. We imagine Apple will call it Midnight Blue, matching the name used by accessories such as iPad covers and an Apple Watch strap. Space Black has also been rumoured as a new colour for the iPhone 7, but we've not yet seen any evidence of this.
Neater antenna lines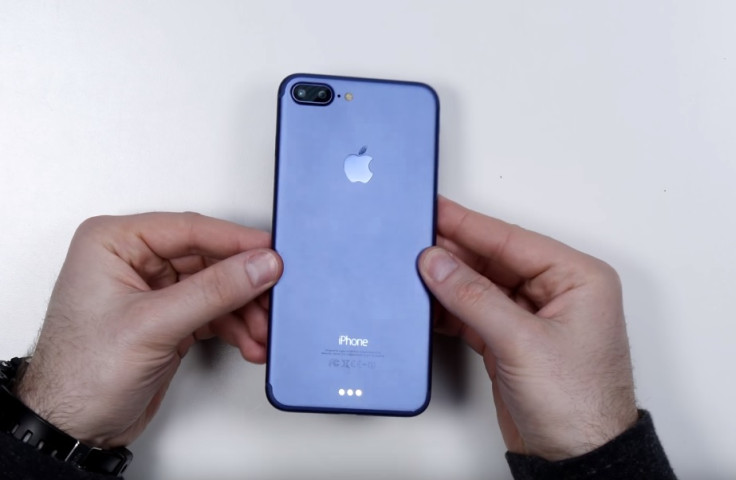 The iPhone 7 has fewer antenna lines on its back than the iPhone 6 and 6S. Moving them to the edges certainly helps the aesthetics, but we hope this doesn't sacrifice call quality and 4G download speeds.
A new connection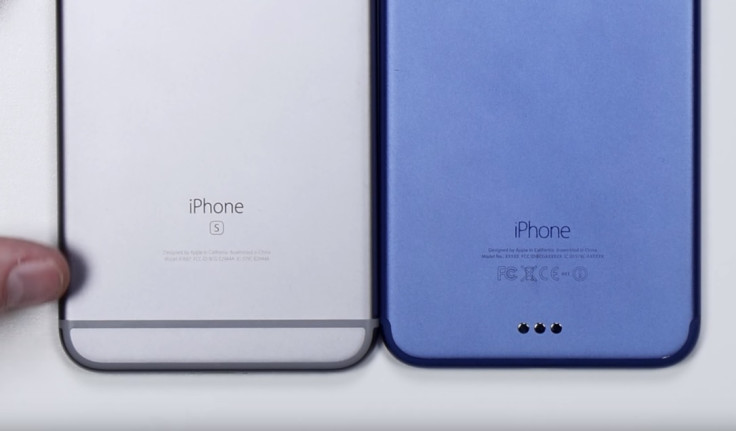 It looks like the iPhone 7 Plus, the larger of the two new iPhones, will include Apple's Smart Connector, first seen on the iPad Pro. These three dots will likely let the new handset connect to a range of accessories, such as keyboard docks and chargers. The inclusion of a Smart Connector on the larger of the two new iPhones (which will be called Plus or Pro) has been known for some time, but we're yet to see evidence of what it will connect to.
A larger rear camera bulge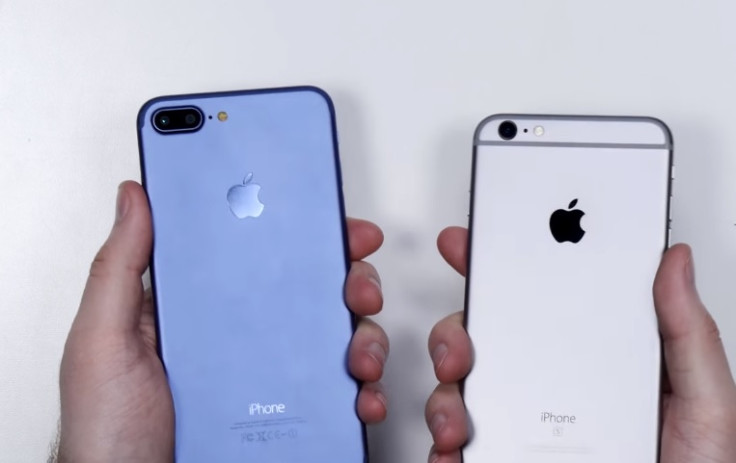 Many complained about the iPhone 6 and 6S because the rear camera sticks out slightly from their aluminium back. It looks a little awkward and causes the iPhone to sit unevenly on flat surfaces. For the iPhone 7, Apple is about the make the camera bulge even bigger, according to the Unbox Therapy video, but there's a good reason for it...
The iPhone 7 Plus will have an all-new rear camera
That bigger bulge houses an all-new rear camera with two lenses. It is unclear if the smaller iPhone 7 will get the same camera (or even one with two lenses), but it looks increasingly like the larger 7 Plus will. Apple has a few options here; it could be adding a dedicated monochrome sensor, like on the Huawei P9; it could be giving the iPhone a wide angle lens, like on the LG G5, or it could be doing something else entirely.
Either way, it looks very likely that the iPhone 7 Plus will receive a major camera update when it launches in September. We just hope the regular iPhone 7 gets a similar treatment.
There will be no headphone jack on the iPhone 7 or iPhone 7 Plus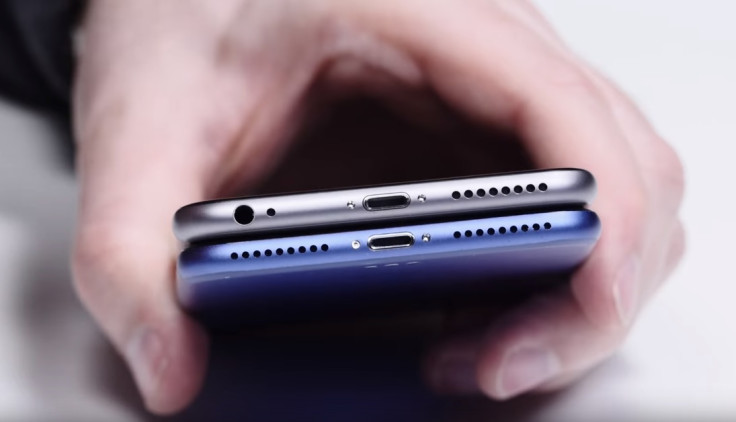 This is the big one. Apple is scrapping the headphone jack on its new iPhone, forcing customers to either use Bluetooth headphones, or connect a pair via the Lightning port. The iPhone 7 will be sold with a pair of new Lightning-ready Earpods, and Apple will sell an adapter to customers who need to connect their own wired headphones.
Apple has a strong track record for killing technology formats. Floppy disks, CD/DVDs and Firewire have all been extinguished by various Apple products over the years, and if the MacBook is anything to go by, then the regular USB port's days could also be numbered.
Dual speakers
In place of the headphone jack, the mock-up shown here has what could be a second speaker grille. Apple recently upped the iPad's speaker count from two to four with the Pro, so we've reason to believe the iPhone's audio performance is about to improve, too.
Apple is expected to announce the iPhone 7 and iPhone 7 Plus/Pro on 7 September. The handsets will go on sale nine days later.
© Copyright IBTimes 2023. All rights reserved.