Apple has officially introduced the iPhone 7 and updated Apple Watch alongside a slew of new and hotly-anticipated updates to its operating systems on both devices. Kicking off with a carpool karaoke with James Corden and ending with a performance by Sia, the real news was in-between.
Even if it didn't all go exactly to plan, from the latest iteration of the iPhone to the operating system that powers it, here is everything you need to know about what happened during the San Francisco event on 7 September.
iPhone 7 and 7 Plus
The biggest – and most anticipated – announcement of the evening. The latest iterations of one of the best-selling phones on the market features a new glossy look, ditches the traditional headphone socket, powers up the device with greater memory and introduces a dual-lens camera for the first time. Both the iPhone 7 and 7 Plus will be available for pre-order on 9 September and will be in stores on 16 September. Prices start at £599 and you can find our full preview of the latest version here.
iOS 10
The latest version of Apple's OS is planning to bring a lot of new features to the upgraded devices. It aims to update and enrich a number of existing applications – including iMessage and Siri. One exciting feature is that the updated OS brings a new space called 'Home' to view and manage all your HomeKit devices. It is due to be released on 13 September.
Apple Watch Series 2
There has been a lot of speculation about what is on the horizon for the Apple's smartwatch range. Now we know more, as the Series 2 was revealed. Shipping with the new watchOS 3 operating system, the smartwatch has been "completely re-engineered" and is now water resistant in depths of up to 50 meters.
The Watch Series 2 will open for pre-orders on 9 September and go on sale on 16 September, Apple revealed at the event. The device will come in two sizes (38mm and 42mm, as before) and in gold, rose gold, silver or space grey aluminium, or silver or space black stainless steel cases. Pricing will start at £369.
Boasting a partnership with sports brand Nike, Apple also announced with Watch Nike Plus to appeal to the more health-conscious users. Apple will sell the Watch Series 2 alongside an updated version of the original, which is now called Watch Series 1; this model is the same as before, but has the new processor to boost performance. The updated Watch Series 1 costs from £269.
Pokémon Go is coming for Apple Watch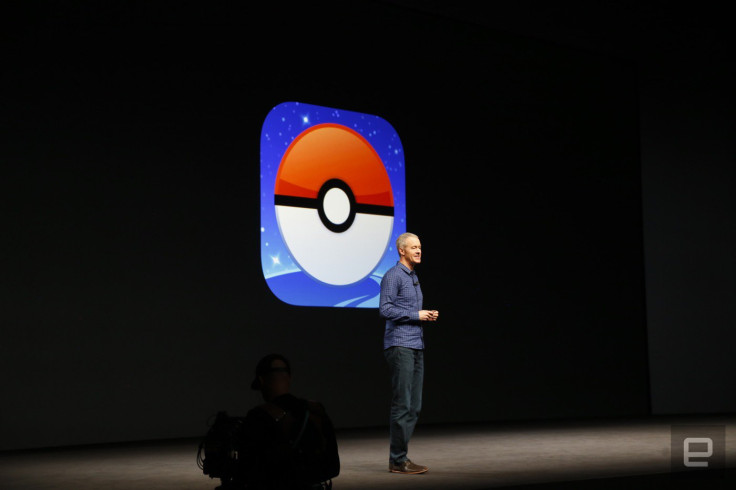 The massively popular smartphone game was announced as an application for the Apple Watch. As reported, users will be able to hatch eggs, raid PokéStops and track nearby Pokémon, but will need their iPhone to actually catch them. It essentially works in exactly the same way as the Pokémon Go Plus wrist-mounted peripheral however the game will work as an extension of the main game on the watch's accompanying iPhone rather than a standalone title.
Mario is coming
One of the more surprising announcement during the event, Apple announced a team-up with Nintento to bring a brand new Super Mario title to iOS devices. During the conference, Super Mario creator Shigeru Miyamoto took to the stage to introduce Super Mario Run. The game itself takes the traditional Mario platforming gameplay and transforms it into a side-scrolling runner-type game. If all goes to plan, it will arrive on iOS platforms iPhone and iPad in December 2016. Apple also said the mobile app will cost an initial, unspecified fee, but promised it will not contain in-app purchases.
Headphones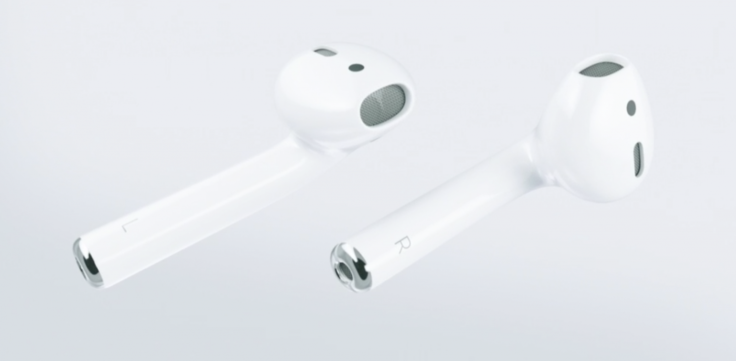 It was the rumour that dominated the lead-up to the event, and it turned out to be true – Apple is ditching the traditional 3.5mm headphone jack and will instead utilise wireless and Lightning-port connectivity. Apple said it plans to include an adapter in every iPhone 7 and iPhone 7 Plus box that plugs directly into the phone's Lightning charger port.
As noted in our full preview, the in-ear AirPods eschews Bluetooth connectivity in favour of a W1 chip. The wireless technology works alongside iCloud and iOS to give users a seamless experience that does not require additional pairing across iPhone, iPad, Apple Watch and even iMac. On the Beats side of things, Beats Solo 3 Wireless, Power Beats 3 Wireless and a new BeatsX range designed for fitness fans were also revealed.
For the latest in Apple news, keep it with IBTimes UK. Let us know what you thought about the 2016 event in the comments below.