Apple's new iPhone 5s is the fastest smartphone yet tested, according to benchmarks.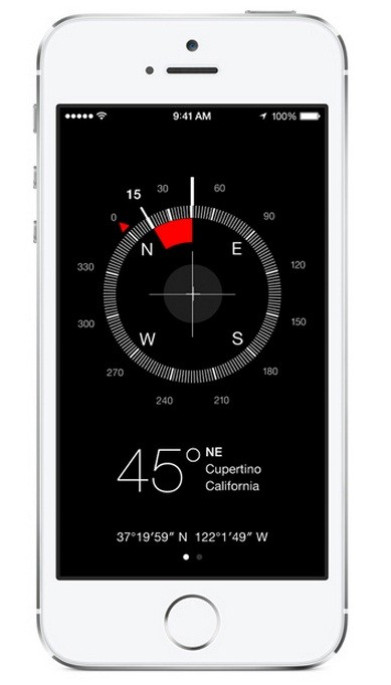 Apple's sixth generation iPhone uses the new 64-bit A7 system on a chip (SoC), featuring a dual-core processor. The A7 chip integrates an M7 motion coprocessor, which gathers data from the accelerometer, gyroscope and compass to offload work from the A7 for improved power efficiency.
New benchmark tests conducted by Which? lab reveal that the iPhone 5s has broken all the records in the processor benchmark and the device is about twice as fast as its predecessor. This matches Apple's official claims that the iPhone 5s delivers twice the CPU and graphics performance of the previous model. The new iPhone is also 50% faster than Samsung's fourth generation Galaxy S smartphone, Galaxy S4.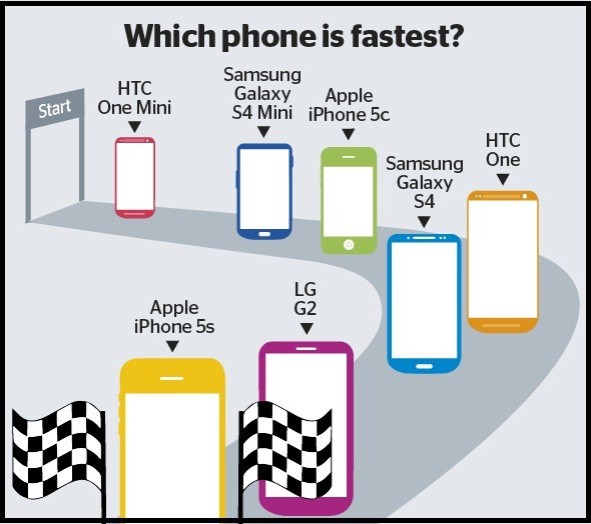 The benchmark tests are conducted using Geekbench software, which is a processor benchmark with a scoring system that separates single-core and multi-core performance and workloads. The new iPhone uses a dual-core processor clocked at 1.3GHz, rather than the quad-core processors inside rival devices, but the test shows more cores do not always mean better performance.
The iPhone 5s took first place in the Geekbench performance test, beating all rivals with the highest single-core and multi-core scores, at 1410 and 2561 respectively. The new LG G2, powered by quad-core Snapdragon 800 processor clocked at 2.26GHz, grabbed second place, followed by the Galaxy S4 and the HTC One which came in third and fourth. The devices failed to match the raw power of the iPhone 5s. Below are the Geekbench benchmark scores for the devices.
Apple iPhone 5s: 1410 (single core score), 2561 (multi core score)
LG G2: 882 (single core score), 2355 (multi core score)
Samsung Galaxy S4: 687 (single core score), 1939 (multi core score)
HTC One: 643 (single core score), 1805 (multi core score)
Apple iPhone 5c: 711 (single core score), 1281 (multi core score)
Samsung Galaxy S4 Mini: 649 (single core score), 1135 (multi core score)
HTC One Mini: 477 (single core score), 880 (multi core score)
Also read: How to Install OS X 10.9 Mavericks on Intel-based PC [GUIDE]