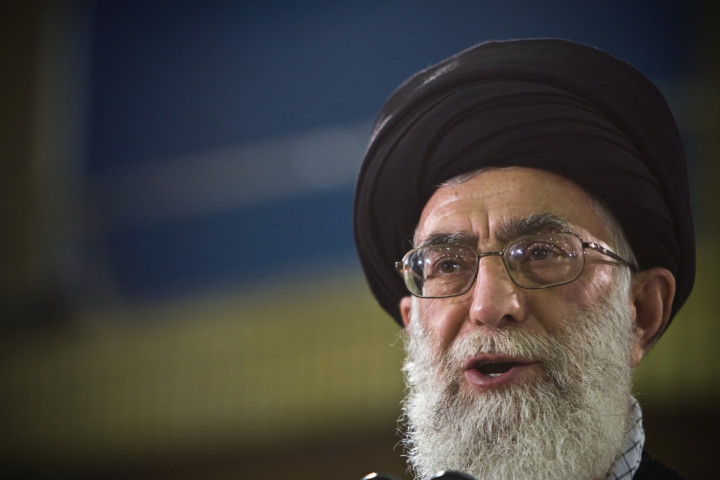 Iran's state television broadcaster has accused the BBC of trying to steal "artistic, historic and cultural documents" from the government's official archives.
The Press TV report said the BBC's alleged plot was foiled by Iranian intelligence officials using "local dependents", the Associated Press reports.
The BBC had no immediate comment on the claim, but Iran has a history of accusing the British publicly funded broadcaster of operating as a cover for spies and dissidents.
The BBC's Farsi language service is not authorised to operate in Iran, and working for the network is against the law in the Islamic republic. The BBC has also accused Tehran of blocking its broadcasts in Iran.
In 2012, Iran arrested and later released two filmmakers accused of having links to the BBC.
The same year, the BBC's then director-general Mark Thompson confirmed that Iran hacked the BBC's Persian television service. Analysts at ZDNet said the BBC's London office was targeted with automatic phone calls and its satellite feeds into Iran were blocked.
"There was a simultaneous attempt to jam two different satellite feeds of BBC Persian into Iran, to disrupt the service's London phone lines by the use of multiple automatic calls, and a sophisticated cyberattack on the BBC," Thompson said.
"It is difficult, and may prove impossible, to confirm the source of these attacks, though attempted jamming of BBC services into Iran is nothing new, and we regard the coincidence of these different attacks as self-evidently suspicious.
"We are taking every step we can, as we always do, to ensure that this vital service continues to reach the people who need it."
All journalists working for the BBC's Persian service work outside the country due to Iran's clamp-down on foreign media.
The service's audience almost doubled to 6 million between 2009 and 2011 despite Tehran's efforts to interfere with the BBC's broadcasts.