Iran and China have agreed to expand their ties, after Chinese President Xi Jinping became the first world leader to visit the Middle Eastern country since international sanctions were lifted on 16 January. After a meeting between the Chinese premier and Iranian President Hassan Rouhani on 23 January, the two countries agreed 17 accords, including deals on a revival of the historic Silk Road trade route, and cooperation over peaceful nuclear energy.
"We are delighted to see this trip takes place at a very appropriate, historical time in the post-sanctions era and today we can talk about and sign contracts on issues of mutual interest and reach a final document," said President Rouhani.
"Today, we discussed strategic relations between the two countries, regulating and signing a comprehensive 25-year document and also upgrading bilateral ties in the coming 10 years. We decided to increase mutual trade up to $600bn," he added.
The pair also discussed how to deal with "terrorism" in the Middle East, specifically in Iraq, Yemen and Syria.
"Terrorism, the war on terrorism, extremism and violence, actually trying to deal with the differences which have gripped the region, they were among other topics which came up for discussion and were stressed between the two sides," Rouhani said.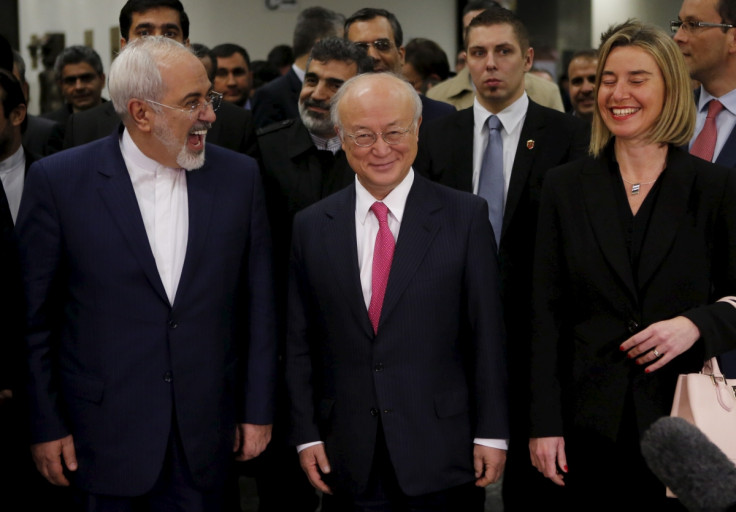 International restrictions were lifted from Iran earlier in January, after a historic deal over limiting its nuclear programme.
President Xi said, "We decided to turn mutual relations into relations which would turn into strategic relations. A statement on both sides should also take this opportunity in order to further upgrade mutual exchanges at different levels and further boost the political trust between the two countries."
He added, "There are still key issues concerning issues of mutual interest. We should support those issues".
Xi becomes the first Chinese president to visit Iran in 14 years. He also visited Saudi Arabia and Egypt during the Middle East tour.