Tensions between Iran and Saudi Arabia have flared up again in the wake of the execution of Shia cleric Nimr al-Nimr. IBTimes UK explains the long and bitter relationship that has existed between these two Middle East nations
Middle East cold war
Relations between Iran and Saudi Arabia have long been strained, the two nations locked in a Middle East cold war for over 30 years.
Saudi Arabia is a Sunni Islamic kingdom with close ties to the West. Iran officially became a Shia Islamic republic in the 1979 anti-Western revolution.
Both nations have vied to assert their religious and political ideologies in the Middle East. Saudi Arabia has backed Sunni rebel forces in the Syria conflict whilst Iran has supported Houthi rebels in Yemen.
Iran has accused Saudi Arabia of only representing US interests, whilst Saudi Arabia has accused Iran of trying to exert its influence across the Persian Gulf and create its own nuclear arsenal.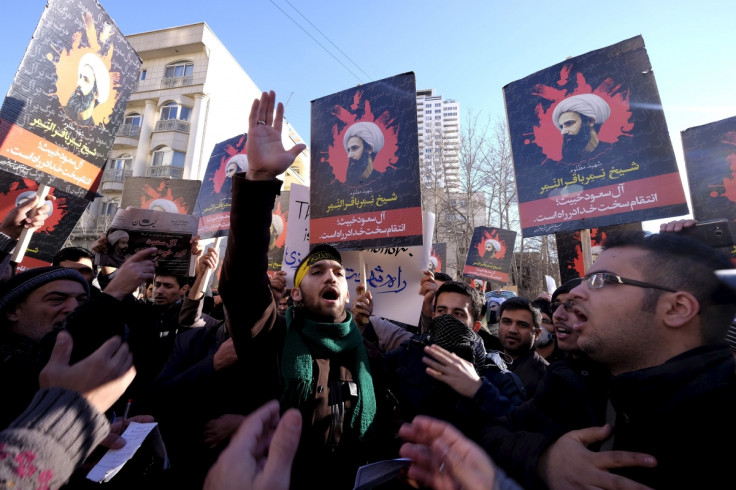 Diplomatic ties severed
Tensions have been heightened after Saudi Arabia executed Shia cleric Nimr al-Nimr on Saturday 2 January. He was accused by Saudi Arabia of inciting violence and leading anti-government protests in the country.
Iranians took to the streets, with the Saudi embassy in Tehran ransacked by protesters. Saudi Arabia responded on 3 January by severing diplomatic relations with Iran.
There are now fears that this escalation will increase sectarian strife across the region. And that the wars in Syria and Yemen are now even further from being resolved.