The founder and chairman of a Persian-language TV company has been gunned down in Istanbul, in an apparent assassination.
Iranian Saeed Karimian, founder of Gem TV, was shot dead in the upmarket Maslak neighbourhood, on the European side of the city, alongside his Kuwaiti business partner, who has been identified only as M M.
Karimian, 45, founded the TV company 10 years ago in London before expanding to Dubai. Gem TV now has 17 Persian-language channels, plus one each in Kurdish, Azeri and Arabic, according to its website.
Last year Karimian had been tried in absentia by a Tehran court and sentenced to six years in prison for "acting against national security" and "propaganda against the state", it has been reported.
The TV's Facebook account confirmed his death with "anger" praising his "honesty and devotion" to Iran.
The Turkish Dogan News agency said Karimian's car was targeted after 8pm (5pm GMT) on Saturday (29 April) when their car was stopped by a jeep.
Masked gunman then fired on the vehicle with assault rifles.
Karimian died at the scene while his business partner died later in hospital.
The vehicle used in the apparent assassination was found burnt out in Istanbul's Kemerburgaz district, according to Hurriyet Daily News. A police manhunt for the conspirators is currently underway.
Sarıyer Mayor Şükrü Genç said according to the newspaper that initial reports the cause of the murder was related to money.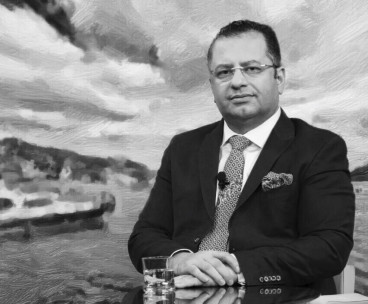 'Threatened by Iran'
On its website, the group says it is the premium Persian language satellite broadcaster. But its broadcasts are banned in Iran, as are satellite dishes although an estimated 70% of Iranians are believed to use one.
Apart from original programming Gem TV dubs western shows and TV programmes into Persian and beams its content into Iran over free-to-air satellites and the internet from Dubai.
The Middle East Eye reported that owners and employees at Persian language networks are harassed by people linked to the Islamic Republic government.
And the BBC's Jiyar Gol reported that he had spoken to Karimian's family and he had been threatened by the Iranian regime in the past three months.
The report added that after the threats Karimian was planning to move back to London.