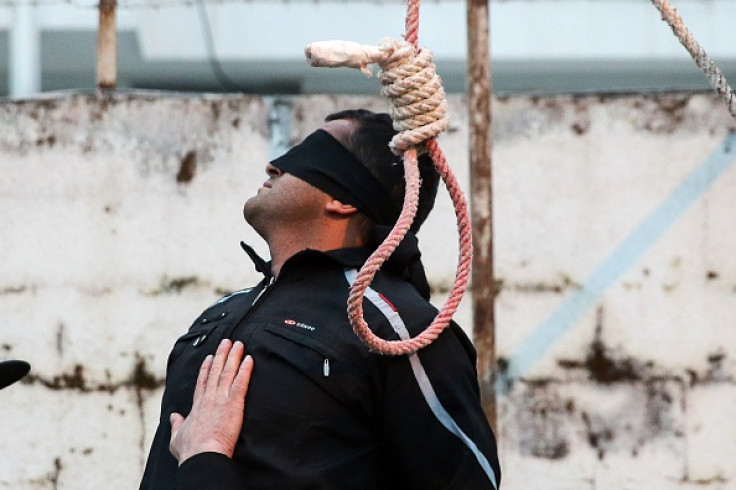 Iran would consider cutting the number of executions if a suitable alternative punishment could be found, the country's justice minister said.
Mostafa Pourmohammadi suggested Iran should have fewer executions and reserve the use of capital punishment for those "corrupt people" for whom there is "no way for them but executions.
The minister told local press agency Tasnim News Agency: "We want to find the most effective kind of punishment so that we are able to consider replacing execution.
"Of course, maintaining execution as a punishment is still on the agenda, but not in the numbers implemented today."
Iran has some of the highest numbers for execution in the world, with 977 people put to death by the state in 2015, according to Amnesty International.
The country has also been criticised over its execution of juveniles, with a report by Amnesty International published in 2016, showing the Islamic Republic has executed more than 70 people under 18 in the past decade, while the number of juveniles on death row was increasing.
It is also believed the topic of executions for drug-related offences is currently causing controversy in the country, BBC News reported.
However, despite the Iranian justice minister suggesting there should be fewer executions in the country, he did not rule out capital punishment for some offenders.
"The punishment of execution cannot be rejected, as there are some corrupt people in the country and there is no way for them but execution," he said.
The assertions of the justice minister were criticised by a member of the foreign affairs committee of the National Council of Resistance of Iran.
Shahin Gobadi said: "These hollow claims by the ruling theocracy in Iran, the number one per capita executioner the world over, have no basis in reality.
"The clerical regime has been under growing domestic and international pressure over the alarming rate of executions and due to a growing campaign launched by the Iranian resistance calling for justice for victims of the 1988 massacre that became even more pervasive in the aftermath of the recent disclosure of an audiotape by the then Khomeini's heir Hossein-Ali Montazeri in 1988, then heir to Khomeini, in which he strongly chastised senior regime officials, including Pourmohammadi, for their role in the mass killings.
"Clearly, the regime is now vulnerable in the face of growing international and domestic pressure. As such, any dealings with Tehran must be predicated on the improvement of the situation of human rights in Iran, including a halt in executions."