Iran arrests 11 linked to underground 'modelling and decadence' network, say reports
Authorities say they closed three underground studios used by models for online photographs.
Authorities in Iran say that they have dismantled what they refer to as a "modelling and decadence network" and have arrested 11 people. Local media say that the network are suspected of publishing pornographic images to social media.
Iran's semi-official news agency Tasnim reported that the 11 who were apprehended were "key elements" of the alleged organisation. The report added that police had shut down three underground studios that were used by models to produce photographs, which were then posted on social media.
The suspects were from the southeastern Iranian city of Zahedan, capital of Sistan and Baluchestan Province, near the border with Pakistan.
Iran blocks dozens of websites and heavily polices social media to enforce what they see as conservative Islamic values. The latest arrests follow the apprehension of eight people suspected of working for online modelling agencies deemed to be "un-Islamic" after a police probe in May this year.
At the time Tehran's cybercrimes court said they were investigating 170 people suspected to have been involved in modelling on social media platforms such as Instagram, Facebook and Twitter. Activists say women have been arrested after posing for pictures without headscarves in public.
Over 50% of Iran's 80 million population is online, even though Facebook, YouTube and Twitter are blocked. However, millions of Iranians bypass the ban by using virtual private networks (VPNs).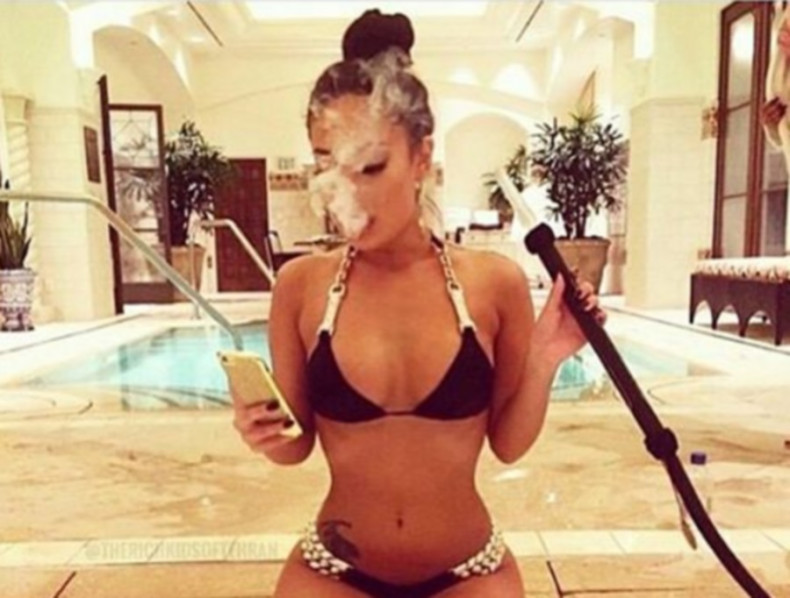 According to reports in August this year, around 450 users of social media apps, including Telegram, WhatsApp and Instagram, were facing trial after being arrested, detained or summoned in the country. The Centre for Investigation of Organised Crime, which is tasked with monitoring social media to find evidence of immorality or subversion to defend the Islamic Republic against internal and external threats, was believed to be behind the arrests.
Iran is believed to have some 7,000 agents involved in preventing acts deemed anti-social in the Islamic Republic – which can be as simple as not wearing a headscarf. The covering of the head with a hijab has been mandatory for women in Iran since the 1979 revolution where conservative Islamic ideals were implemented on the nation.
And on 12 May this year Minoo Khaleghi, an Iranian woman elected to parliament was prevented from taking up her post amid claims she removed her headscarf while on holiday outside of the Islamic Republic. Khaleghi was one of 18 women to win seats in the Majlis at the recent general election and was accused of uncovering her hair while in China and Europe.