Iraq: 10 dead, 30 wounded after car bomb blasts at top Baghdad hotels
'Baghdad is burning'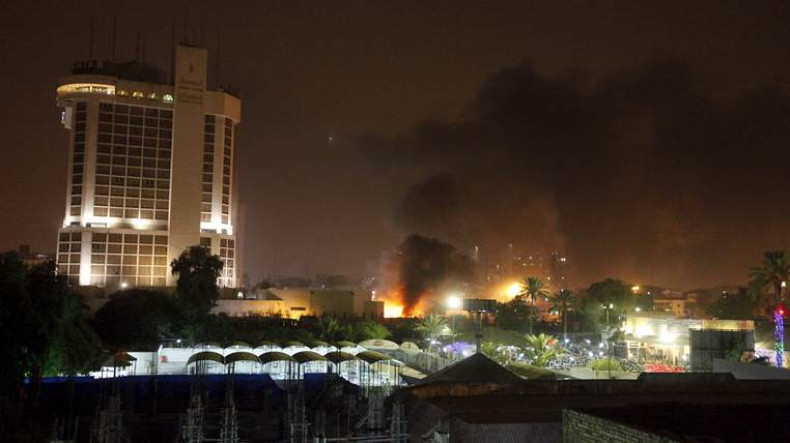 At least 10 people have been killed after car bombs exploded at two luxury hotels in Baghdad.
The explosions happened just before midnight local time (21:00 GMT) and were heard across the city centre. The first hit the recently refurbished Babylon Hotel, near the Tigris River, and the second struck the Ishtar, formerly the Sheraton Hotel. Both hotels are popular with Western tourists.
Reuters news agency reported that at least 30 people were injured in the blasts which went off in the hotel car parks.
According to AP at least one suicide bomber was involved in the attacks.
The blasts appear to have been coordinated and went off a few minutes apart. The first explosion was at the Babylon hotel, killing six people and wounding 14 others. Government officials often hold meetings and news conferences at the hotel.
The second car bomb exploded a few minutes later close to the Ishtar, where four people died and 13 were injured. The hotel has a popular club which is usually crowded on a Thursday night.
Police said security forces found another car bomb in the Babylon hotel car park and were attempting to defuse it.
Witnesses posted photos on Twitter showing the aftermath of the explosions, with smoke rising above the city. There were also unconfirmed reports of gunfire.
The bombings come after Iraqi authorities lifted a decade-old midnight curfew in Baghdad earlier this year.
Nobody has claimed responsibility, but Islamic State have carried out many of the biggest attacks in Baghdad after seizing control of areas such as Ramadi, in a major setback to the US led coalition.