Iraq: Isis 'blows up Unesco world heritage Assyrian site of Ashur' near Tikrit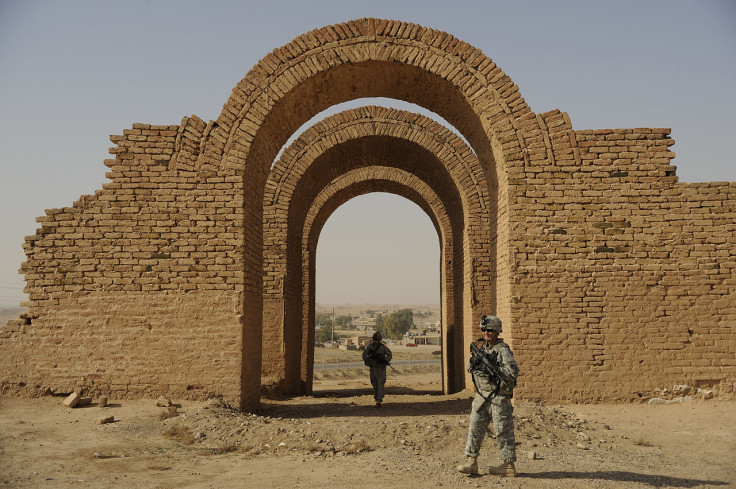 The Islamic State (Isis) has allegedly blown up the Unesco world heritage site and former Assyrian capital of Ashur in Iraq's Salahuddin province, according to multiple sources.
Radio Free Iraq quoted local witnesses as saying that the extremist group destroyed the ancient site, which is located 280km north of Baghdad on the Tigris River in northern Mesopotamia.
The spokesman of the Salahuddin Provincial Council, Marwan al-Jabara told al-Arabiya that IS "boobytrapped the historical citadel, which is also called 'Zakourat Ashur', dating back 3,000 years BC, and they blew it up".
"The extremists blew up the ancient arches," he said. "This is a continuation of the IS path of destruction of all the historical artefacts in Iraq, in an attempt to blot out the history of this country."
The report was confirmed by German news agency DPA, which quoted an Iraqi security source as saying that IS militants "boobytrapped the outer arches and the four entrances to the castle and blew them up detonating the IEDs".
Other Arabic news sites − All Iraq news agency and al-Baghdadia − seemed to confirm the report quoting security sources. All Iraq said that "Daesh [IS] exploded the castle in al-Sharqat area in northern Tigris.
The report could not be independently verified by IBTimes UK.
Ashur, known also as Qal'at Sherqat, is the only major site that has not been attacked by IS in Iraq.
The city dates back to the 3rd millennium BC and from the 14th to the 9th centuries BC was the first capital of the Assyrian empire. It was destroyed by the Babylonians but revived during the Parthian period .
In April, IS militants bulldozed Nimrud, a 13th century BC site founded by the Assyrian King Shalamansar I and located on the Tigris River south of IS-held Mosul. A video showed militants destroying artefacts and walls with modern machinery, toppling gypsum slabs carved with Assyrian deities and finally placing barrels of explosives all around the site and blowing it up.
Earlier, an IS video depicted jihadists taking sledgehammers to Hatra, which is an Unesco World Heritage site.
Hatra was founded in the days of the Seleucid Empire (300-200BC), and flourished under the later Parthian Empire. Its unique mix of Hellenistic and Roman architecture with Eastern decorative features attested "to the greatness of civilisation," according to Unesco.
© Copyright IBTimes 2023. All rights reserved.