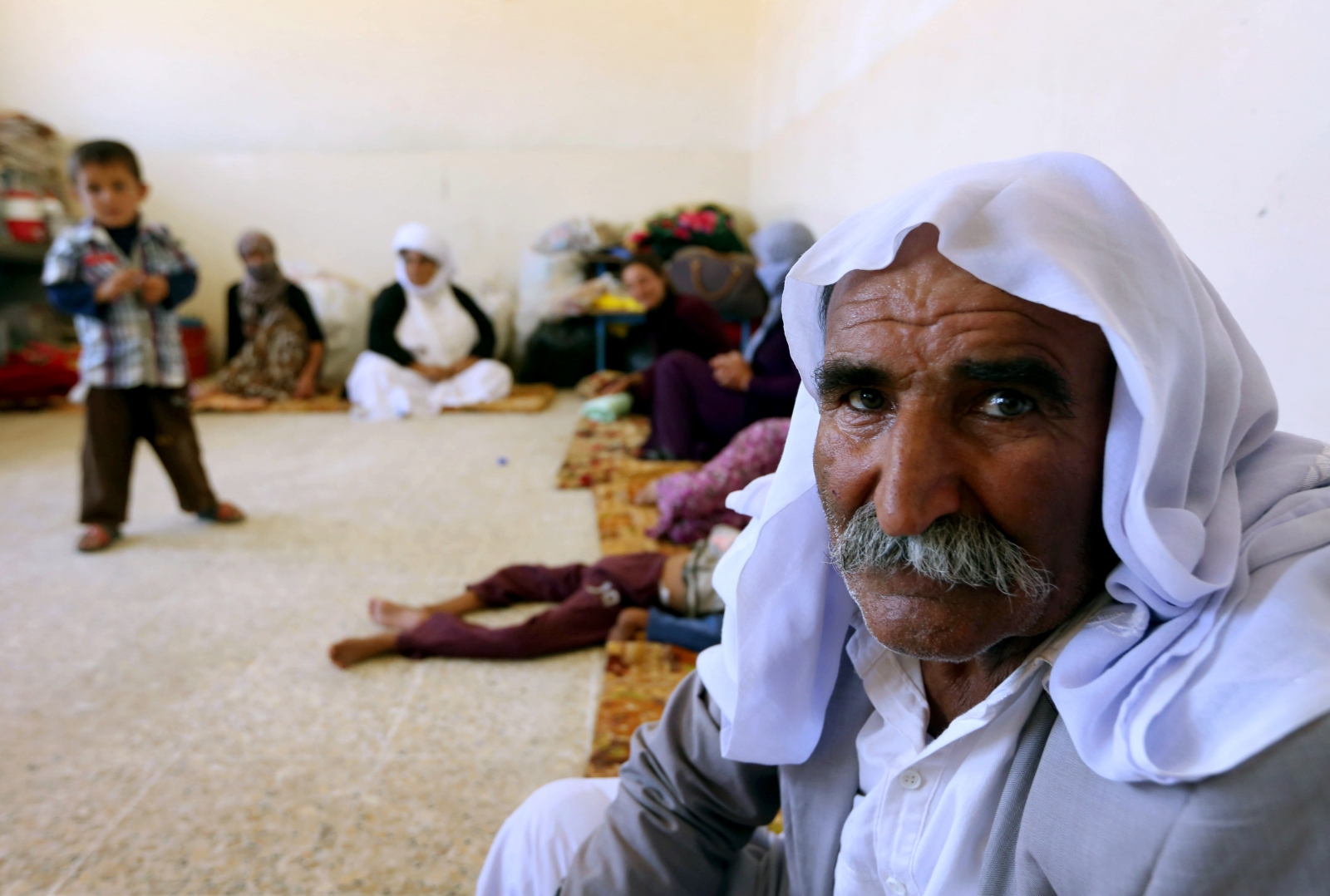 400 Yazidi men have been killed and their families abducted in northern Iraq, in a second massacre perpetrated by Islamic militants IS.
A senior official at the Ministry of Peshmerga, in the Kurdish-controlled region of the country, confirmed the reports, stating that the men from the village of Kocho were killed over two days - 82 on Friday (15 August) and another 312 on Saturday. (16 August)
Women and children had also been abducted by fighters from Islamic State (IS) and taken to Tal Afar, near Mosul. Some of the victims, including women and children, were buried alive.
Yazidi fighter Mohsen Tawwal told AFP that after entering the village he had seen a large number of bodies.
"We made it into a part of Kocho village, where residents were under siege, but we were too late," he said. "There were corpses everywhere. We only managed to get two people out alive. The rest had all been killed."
Yazidi MP Mahama Khalil, after speaking to the villagers, told Reuters: "He [A witness] told me that the Islamic State had spent five days trying to persuade villagers to convert to Islam and that a long lecture was delivered about the subject today. He then said the men were gathered and shot dead. The women and girls were probably taken to [the city of] Tal Afar, because that is where the foreign fighters are."
Thousands of Yazidis have been forced to flee their homes by the IS advance across northern Iraq or face religious persecution.
The Yazidis are a religious minority, who practice an ancient faith with links to Zoroastrianism, that the Sunni Muslim radicals consider heretical. IS had issued an ultimatum to the Yazidi community to convert to Islam, pay a religious fine, flee their homes or face death.
IS has swept across a large part of northern and central Iraq, seizing Mosul and threatening Baghdad and the Kurdish capital Irbil.
The US is believed to have begun airstrikes in key positions around Mosul Dam to weaken the Islamic State militants, as reports emerged of the insurgents slaughtering the men for not converting to Islam.
The Ministry of Defence said it deployed a US-made spy plane over the north of the country to monitor the humanitarian crisis and the movements of IS fighters.
Two British planes landed in the Kurdish regional capital Irbil on Saturday, carrying humanitarian supplies.
An estimated 1.5 million Yazidis have been displaced in the unrest since the IS advance began in June. The United Nations has said that a few thousand still require "life-saving assistance" from dehydration and starvation after fleeing to the arid Sinjar mountains.