Iraq Crisis: Isis Marching Towards Baghdad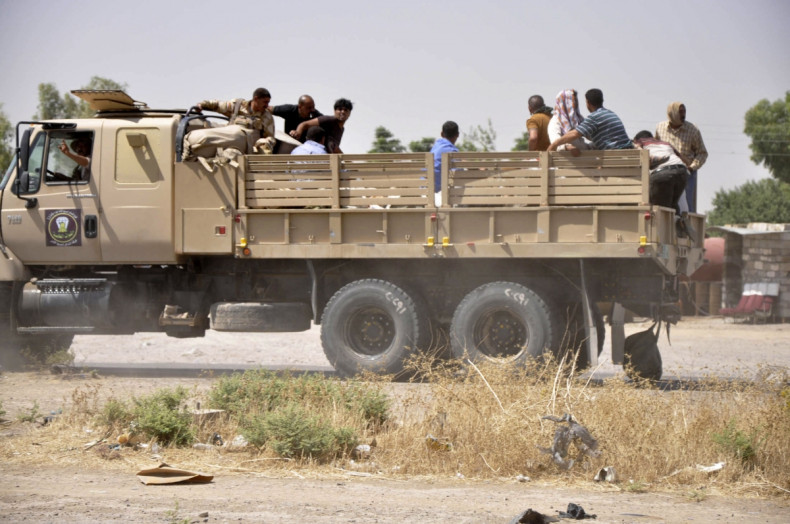 Sunni jihadists from Isis have continued their push towards Baghdad, seizing a town only 56 miles (90km) north of the Iraq's capital, according to reports.
The flashpoint town of Dhuluiyah and the area of Muatassam have been overrun by militants following a three-day offensive the Iraqi government has failed to stop, according to AFP.
Isis spokesman Abu Mohammed al-Adnani pledged that the group would reach Baghdad and Karbala, a city southwest of the capital which is considered one of the holiest sites for Shia Muslims. Iraq's parliament was due to meet for an emergency session to consider PM Nouri al-Maliki's request for a state of emergency.
The developments came after Isis militants captured Mosul and stripped the main army base, freed hundreds of prisoners from jails and reportedly seize up to $480m in cash from Mosul central bank. Isis also seized the Turkish consulate, kidnapping the diplomatic head of the mission along with 24 other staff.
The group also took the city of Tikrit, birthplace of former Iraq leader Saddam Hussein and released hundreds of prisoners from its jails. Fighting between Isis and Iraqi security forces erupted in Samarra, 110km from Baghdad, a mainly Sunni Arab city, home to a shrine revered by the country's Shiite majority.
The holy site was bombed by al-Qaida-linked militants in 2006, sparking a Shia-Sunni conflict that killed tens of thousands.