Iraq: Kurdish peshmerga drive back Isis assault near Erbil allowing air strikes to begin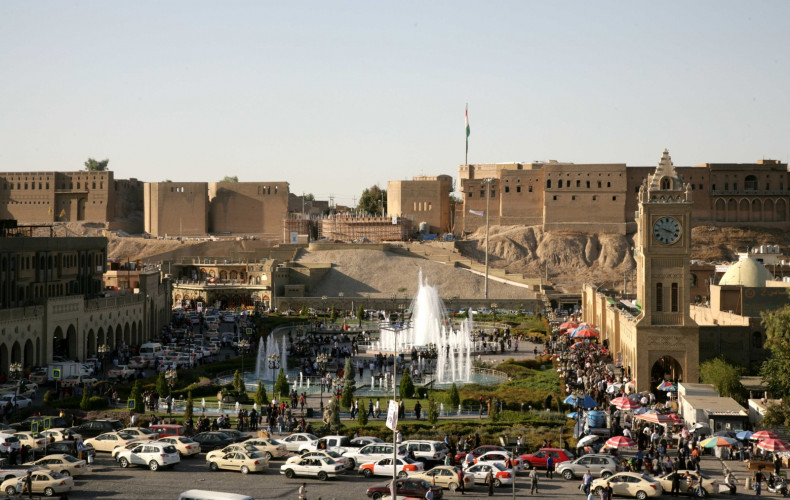 Kurdish peshmerga fighters have driven back an assault by Islamic State (Isis) militants south west of Erbil, the largest city and capital of the autonomous Iraqi Kurdistan region.
Jihadists attacked the area from several positions, near the towns of Gewr and Makhmour which are situated about 45km (28 miles) from Erbil. At first, the two sides were so close that US-led air strikes against IS were not possible, according to CNN.
After a few hours of fighting, the peshmerga managed to push IS back, allowing air strikes to start. A senior Iraqi commander said about 40 IS fighters were killed in the counter-attack, and some of their vehicles were destroyed in the battle. Kurdish troops also suffered several casualties.
The IS assault had been aimed at relieving pressure on Mosul, which has been pounded by coalition air strikes for days ahead of a possible Kurdish offensive to regain the city. Peshmerga forces have been attempting to surround the city to cut off IS lines of supply from Syria.
Iraqi Prime Minister Haider al-Abadi said he hoped Iraq's second most populous city could be retaken in a matter of months, IBTimes UK reported.
A US central command told CNN that Iraqi ground forces could begin a move to retake the city in April.
With assistance from a number of Sunni tribes in northern Iraq, IS militants swiftly took control of Mosul in June last year, when national security forces simply fled rather than resist the wave of attackers.
If Iraq's security forces were to retake the city, it would be a major strategic blow to the militants, who want to keep the city as part of its self-declared Islamic caliphate that stretches across parts of Iraq and Syria.