US President Donald Trump will host Iraqi Prime Minister Haider al-Abadi in Washington this month, the White House has confirmed.
Press Secretary Sean Spicer confirmed the meeting in Tuesday's (7 March) regular press briefing. The meeting is expected to take place in two weeks' time.
It comes after weeks of heightened tension between Washington and Baghdad as Iraqi citizens were swept up in Trump's temporary travel ban, which affected people travelling to the US from several Muslim-majority countries.
Legal challenges put a stop on the initial ban and after fierce lobbying from inside and outside the Trump administration, Iraqis were excluded from the new ban unveiled on Monday.
Those travelling from Iran, Libya, Somalia, Sudan, Syria and Yemen are still affected.
The Iraqi government hailed its exception to the revised ban as an "important step" that strengthens relations between the US and Iraq.
In an earlier statement, government spokesman Ahmed Jamal said: "The Iraqi foreign ministry expresses its deep satisfaction with the executive order issued by President Donald Trump which includes an exemption for Iraqis from the ban on travel to the United States of America."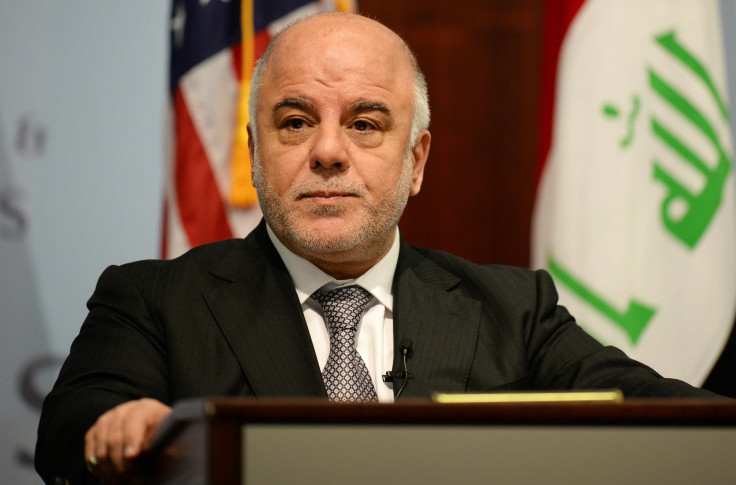 Members of the security community and the armed forces will be reassured by the mending of ties between the two countries, as America has played a significant role in warding off Isis in Iraq.
Additionally, US-backed Iraqi forces are currently engaged in efforts to reclaim the northern city of Mosul from the terror group.
On Monday, troops captured key government buildings and the main museum in Mosul as they reclaimed more and more of the city.