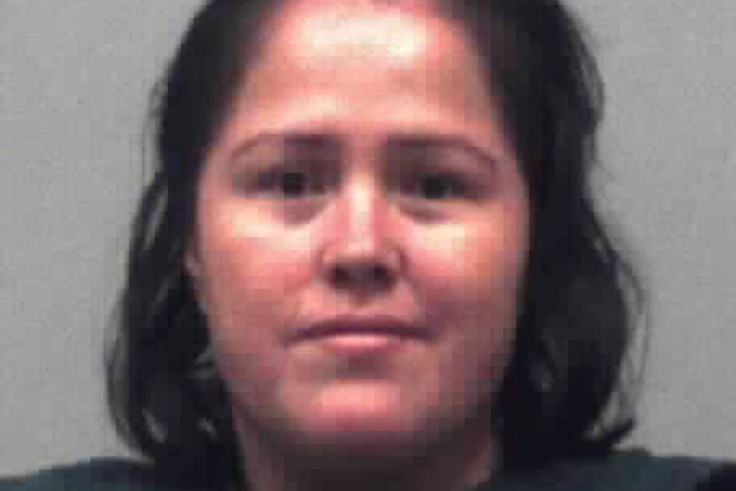 A mother of five, who allegedly stabbed to death her four children and husband, has made her appearance in a Georgia court on Friday (7 July) with a smiling face.
Isabel Martinez also posed for cameras and gave a double thumbs-up to the reporters before telling Gwinnett County Magistrate Judge Michael Thorpe through a Spanish-language interpreter that she did not want an attorney in her defence as the people and her faith were her lawyers, ABC reported.
The 33-year-old was arrested on Thursday (6 July) after she made an emergency 911 call from their home near Loganville in Gwinnett County at 4.47am local time (1.47am BST) to report the stabbing.
Her alleged victims were identified as the father, Martin Romero (33) and her four children, Isabela Martinez (10), Dacota Romero (7), Dillan Romero (4) and Axel Romero (2).
The woman also reportedly tried to murder her fifth child Diana Romera by stabbing her. However, the nine-year-old managed to survive and is currently receiving treatment in a hospital.
Martinez is facing six counts of aggravated assault and five counts each of murder and malice murder. However, when the judge listed the charges, she shook her face head "no" and flapped her finger at him.
She is also being held for US immigration and customs violations. US Immigration and Customs Enforcement (ICE) spokesman Bryan Cox has said that Martinez is a Mexican who illegally entered the US at an unspecified date.
However, Cox added that they would only apply violation charges against her if she was released.
Meanwhile, police have said that the mother was cooperating in the investigation but has yet to offer any explanation for the killings.
The authorities said that the Gwinnett County Medical Examiner's Office would conduct an autopsy to find out exactly how the victims died.
"What prompts a person to take the life of such innocent children and her spouse is something we may never understand," police said.
"This is a horrendous crime not only for the victims but for the extended family, neighborhood and community."