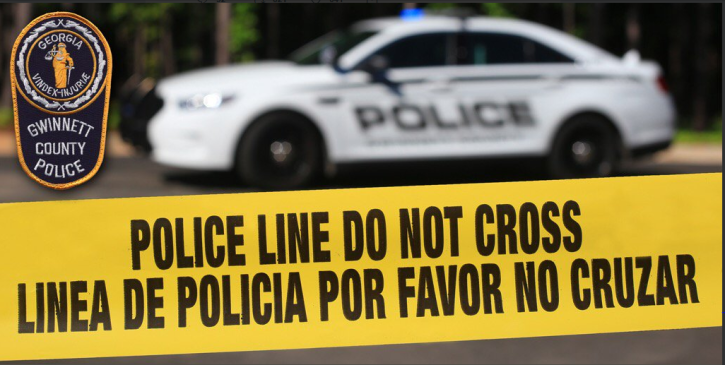 A mother of five stabbed to death her four young children and husband in a "horrendous" crime near Loganville, a city close to Atlanta in the US state of Georgia. The 33-year-old has been taken into custody, police said.
Isabel Martinez has been charged with six counts of aggravated assault and five counts each of murder and malice murder, the Gwinnett County Sheriff's Office said. She is also being held for US immigration and customs violations.
The victims were identified by police late on Thursday (6 July): the father, Martin Romero (33) and the four children aged under 10 years old, Isabela Martinez (10), Dacota Romero (7), Dillan Romero (4) and Axel Romero (2).
The fifth child, Diana Romero (9) was also stabbed but managed to survive, officials said. She was flown by helicopter to the Children's Healthcare of Atlanta, where she is being treated.
Her children and husband were discovered at their home near Loganville in Gwinnett County by the police after the suspect made an emergency 911 call from the property at 4:47am local time (1:47am BST) to report the stabbing.
Police said the mother is cooperating but has yet to offer any explanation for the slaughter.
"Right now we believe we have everybody involved in this crime. What her motivations are for committing this horrendous crime, we still don't know," Gwinnett County police Corporal Michele Pihera said.
Investigators obtained a search warrant for the residence and were interviewing neighbours.
The woman may have been home with her deceased members for hours before police arrived, a neighbor told WSB-TV.
Corporal Pihera said that a knife was used in the attack, but a medical examination will determine how each of the victims died.
"It's reasonable to believe they were in the home all night," Gwinnett police Corporal Deon Washington told the Atlanta Journal Constitution (AJC).
Gwinnett police said in an emailed statement to AJC, "What prompts a person to take the life of such innocent children and her spouse is something we may never understand.
"This is a horrendous crime not only for the victims but for the extended family, neighbourhood and community. We are hoping and praying that the remaining victim survives his/her injuries and makes a full recovery."