Isis behind planned terror attack on German mall says minister
Armed police surrounded the shopping centre in Essen after being tipped off about a planned attack.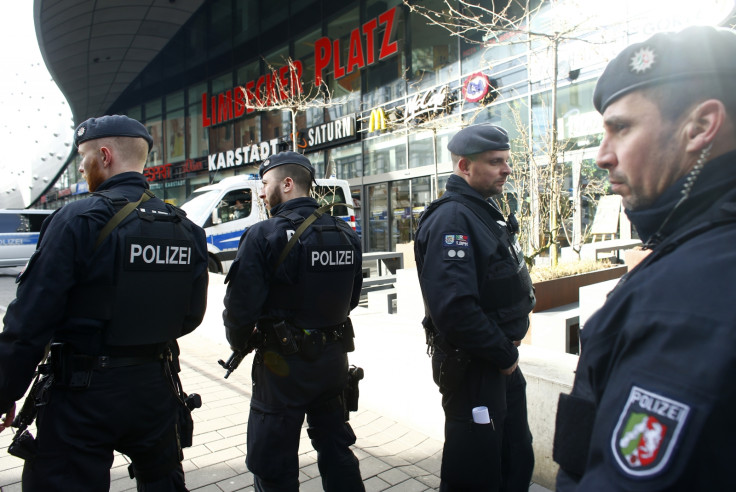 Terror group Isis was behind a plot targeting a shopping centre in the western German city of Essen, which was placed on lockdown, according to German Interior Minister Thomas de Maiziere.
"There is a clear link to the so-called Islamic State [Isis], to this terrorist organisation," de Maiziere told broadcaster ARD.
"In fact, [the suspects] received instructions and orders from someone who left Germany for the region [controlled by Isis]."
De Maiziere added that there was a "strong connection" between the planned attack and Isis.
Earlier, several news organisations, including broadcaster WDR and newspaper Die Welt, citing unnamed security sources, reported that an Isis militant of German origin in Syria contacted extremists within Germany with orders to target the shopping centre, and sent instructions about how to assemble a bomb.
De Maiziere said that Germany's domestic security service the BfV had tipped off Essen police about the planned attack.
The Limbecker Platz mall, in North Rhine-Westphalia, was closed to the public on Saturday, and surrounded by dozens of armed police officers.
Nearby parking, garages and an underground rail station were also placed on lockdown while sniffer dogs searched the area.
Security sources told Bild that the shopping centre had been targeted in a planned multiple suicide bombing.
Two men in the nearby town of Oberhausen were arrested in connection with the plot. One was questioned after police searched an apartment in the town. Another was taken in for questioning from a nearby internet cafe.
Both have been released pending further investigation.
Security sources told the German Press Agency that while the pair had been in contact with the German militant in Syria they were not being treated as would-be perpetrators.
There have been a series of attacks in Germany linked to Isis, with Tunisian national Anis Amri killing 12 and injuring six in an attack on a Berlin Christmas market in December.
© Copyright IBTimes 2023. All rights reserved.