White terrorism: Who are the 10 most infamous international white extremists?
Data shows that 91 out of 260 people held on suspicion of terrorism offences in 2016 were white.
New data has revealed that a record number of white suspects were arrested in the UK on suspicion of terrorism after a rise in far-right extremism.
Official statistics from the Home Office published on Thursday (9 March) reveal that 91 out of a total 260 people held on suspicion of terrorism offences in 2016 were white.
This is a rise of 20 from 71 in 2015 and the highest number since 2003 when 102 white suspects were arrested.
And, despite most terror experts fearing an attack by the Middle East-based Isis terror group, white suspects made up around 35% of all terror-related arrests in 2016, compared with 25% in 2015.
In contrast, there was a fall in arrests across other ethnic groups, including Asian people which, despite still the largest ethnic group arrested, fell 24 to 125 arrests in 2016.
Earlier this week security services say they have prevented 13 potential terror attacks since June 2013 with around 500 live counter-terror investigations taking place at any one time.
But with the backdrop of the increasingly multinational Isis attracting the disenfranchised from across the globe and a rise in neo-Nazi terrorism in the West, who are the most notorious white terrorists to have hit the headlines.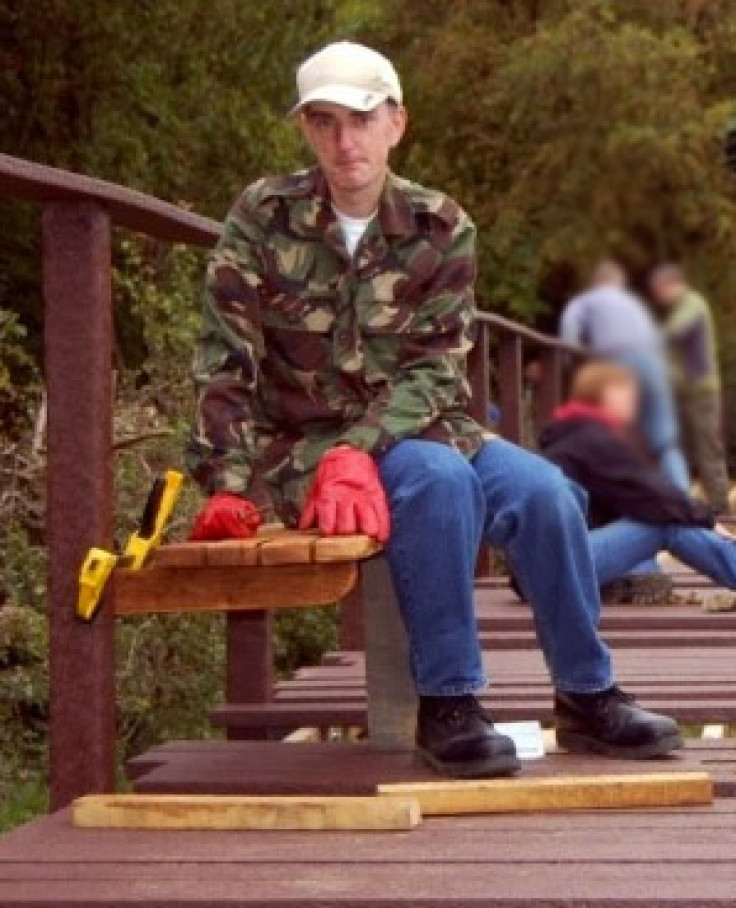 Thomas Mair killed Labour MP Jo Cox on 16 June
Batley News
Thomas Mair
As the UK prepared for the divisive EU referendum this year MP's around the country were doing their best to seduce the British public into voting for either Remain or to Leave the bloc.
But as MP for the West Yorkshire constituency of Batley and Spen Jo Cox met the public on 16 June she was set upon by far-right extremist Thomas Mair who shouted "Britain first, this is for Britain" as he shot and stabbed the 41-year-old.
Cox, who had campaigned for the Remain camp, died that day in the pre-meditated killing, and the 53-year-old was jailed for a whole-life term.
Mair was also found guilty of stabbing pensioner Bernard Carter-Kenny who tried to help Cox, and firearm and knife offences.
Sentencing Mair, Justice Wilkie said: "It is clear from your internet and other researches that your inspiration is not love of country or your fellow citizens, it is an admiration for Nazism, and similar anti-democratic white supremacist creeds where democracy and political persuasion are supplanted by violence towards and intimidation of opponents and those who, in whatever ways, are thought to be different and, for that reason, open to persecution."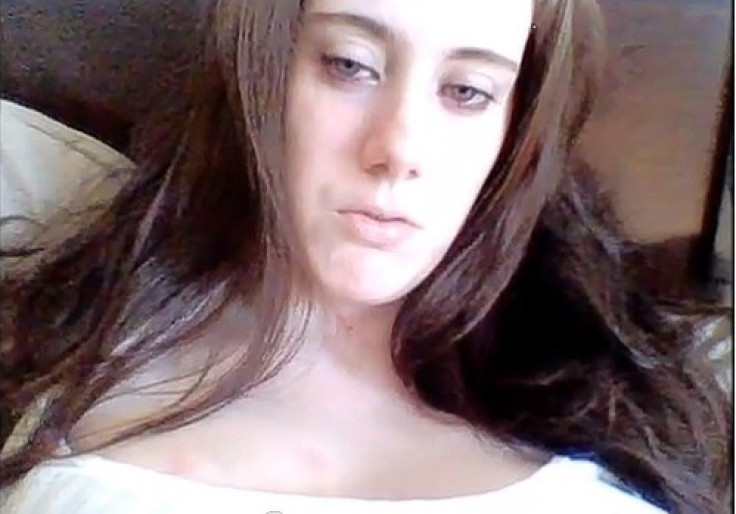 Samantha Lewthwaite aka 'The White Widow'
One of the world's most wanted women, Samantha Lewthwaite, from Aylesbury, Bucks, is believed to have directed terror raids, suicide attacks and car bombings in both Somalia and Kenya, as well as masterminding the slaughter of 148 people at a university in Garissa, northern Kenya.
Said to be a senior member of the Somalian al-Shabaab terrorist group she is believed to be hiding in the country since December 2011.
Lewthwaite is wanted by Kenyan authorities on charges of possession of explosives and conspiracy related to a plot to bomb tourist resorts.
The 33-year-old has also been linked with the Westgate Mall attack in Nairobi which left 65 dead.
She married Germaine Lindsay, also known as Abudullah Shaheed Jamal, who became one of the four terrorists who detonated suicide bombs in central London on 7 July 2005. Lindsay killed 26 people, including himself, when he blew up a train between King's Cross and Russell Square.
Lewthwaite, who had two children with him, denied knowing anything about the attack at the time, telling the national press "we are victims as well".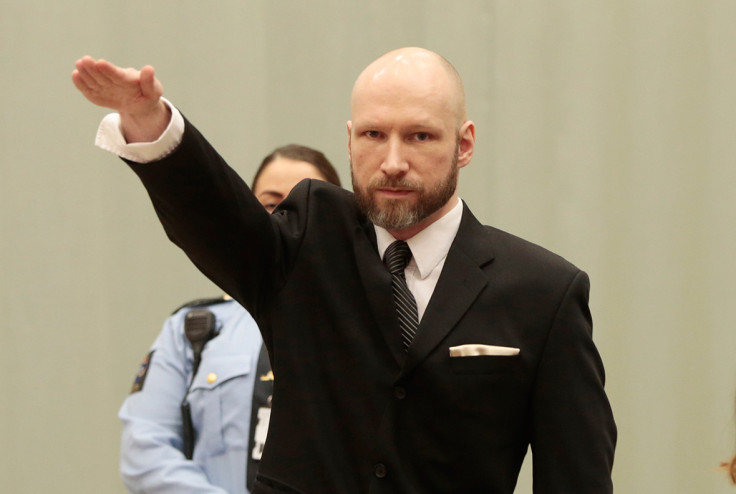 Anders Behring Breivik
A self-professed neo-Nazi Anders Behring Breivik committed one of the worst peace time massacres Europe has ever seen when he attacked the Norwegian capital, Oslo, and massacred 69 students at a Labour Party Youth summer camp on Utoya Island.
The 37-year-old is currently serving a 21-year prison sentence for setting off a car bomb outside the government headquarters in the capital city, killing eight people. He then massacred the students while dressed as a police officer.
Breivik accepted responsibility for the horrendous killings but did not plead guilty, claiming he was acting in self-defence against multiculturalism. He has since taken the Norwegian government to court claiming that he has been treated inhumanely because of his continued isolation in his maximum security prison.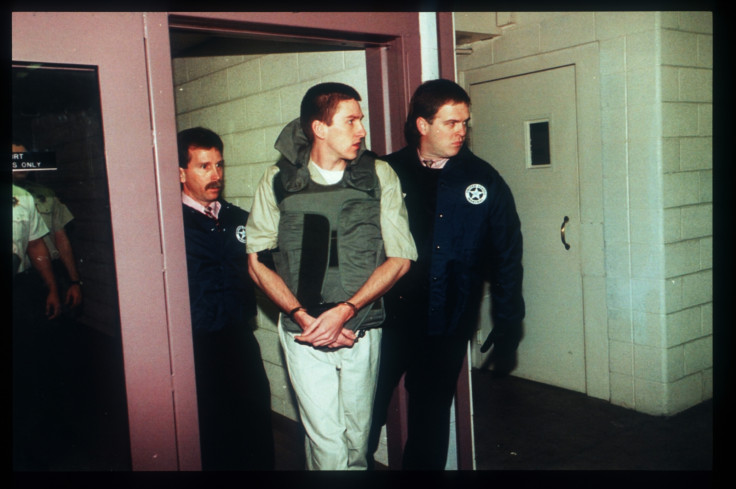 Timothy McVeigh
On 19 April 1995, a bombing at the Alfred Murrah Federal Building in Oklahoma City killed 168 people, injured more than 600 and destroyed 324 nearby buildings marking the worst terrorist attack on US soil, prior to 9/11.
The blast was equivalent to 5,000 pounds (2,300kg) of TNT which was placed in a truck and parked directly under the America's Kids Day Care Centre.
The attack was carried out by Timothy McVeigh with help from his friend Terry Nichols who he had met at a US Army Infantry School.
McVeigh, a Roman Catholic, who frequently quoted and alluded to the white supremacist novel The Turner Diaries was executed in 2001. Nichols, who converted to Christianity while awaiting sentencing, remains in prison after being jailed for life.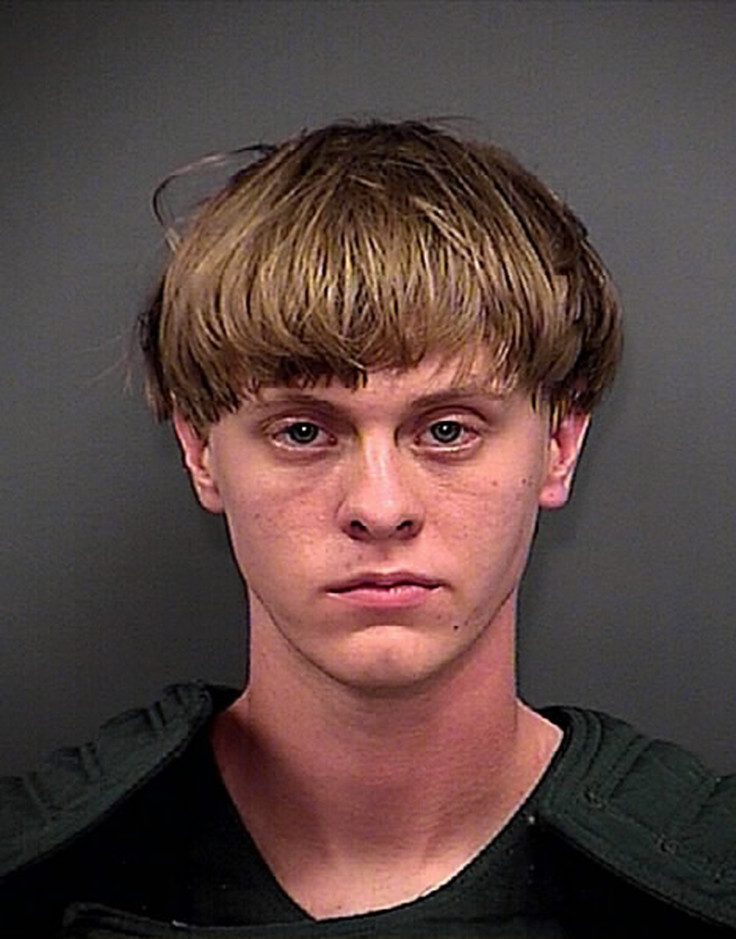 Dylan Roof has been sentenced to death
Police handout
Dylann Roof
On the evening of 17 June 2015, a service was taking place at the Emanuel African Methodist Episcopal Church in downtown Charleston, South Carolina.
During the service, 21-year-old Dylann Roof, a member of a Christian Lutheran church, opened fire on the congregation in the historic black church killing nine African-American parishioners, including senior pastor and state senator Clementa C Pinckney.
Two days after the killings a website called The Last Rhodesian was attributed to Roof where he was seen posing with symbols of white supremacy and neo-Nazism, along with a manifesto in which he outlined his views toward blacks.
Roof was sentenced to death on 11 January 2017 by 12 federal jurors.
In his closing statement Roof said he felt he had no choice but to kill the church goers.
"In my confession to the FBI I told them that I had to do it, and obviously that's not really true… I didn't have to do anything.
"But what I meant when I said that was, I felt like I had to do it, and I still do feel like I had to do it."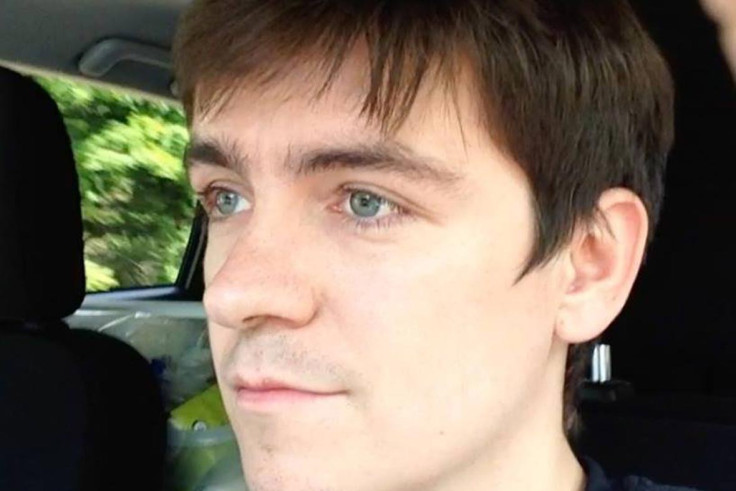 Alexandre Bissonnette
French-Canadian student Alexandre Bissonnette was charged earlier this year after he allegedly shot and killed six people at a mosque in Quebec City, Canada.
Bissonnette reportedly said on Facebook that he was a fan of US President Donald Trump and far-right French politician Marine Le Pen before he opened fire with a restricted weapon on Monday (30 January).
He has also been charged with five counts of attempted murder and friends and acquaintances told local media that he expressed anti-immigration views, especially towards Muslim refugees in Canada.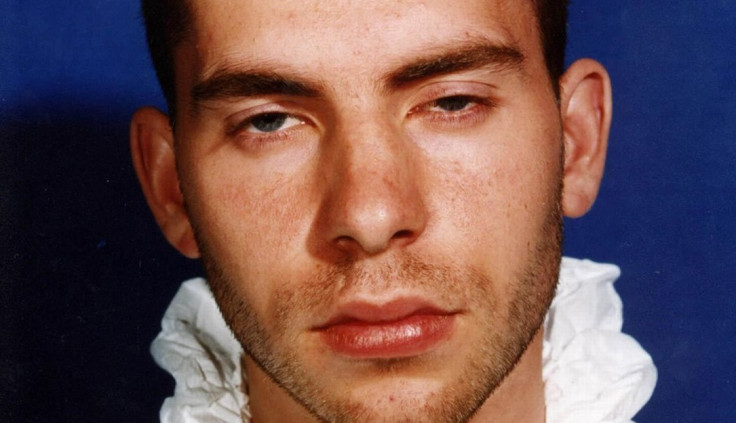 David Copeland aka 'London Nail Bomber'
British militant neo-Nazi David Copeland is currently serving a minimum 50 year sentence for a 13-day bombing campaign between 17-30 April 1999.
Copeland who admitted holding neo-Nazi views talked of his desire to spread fear and trigger a race war in the UK by planting three homemade nail bombs, each containing up to 1,500 four-inch nails in public spaces in London.
Known as the "London Nail Bomber" he targeted the city's black community in Brixton, the Bangladeshi community in Brick Lane, and the gay community in Soho.
Formerly a member of two far-right political groups, the British National Party (BNP) and then the National Socialist Movement, he killed three people and injured dozens more.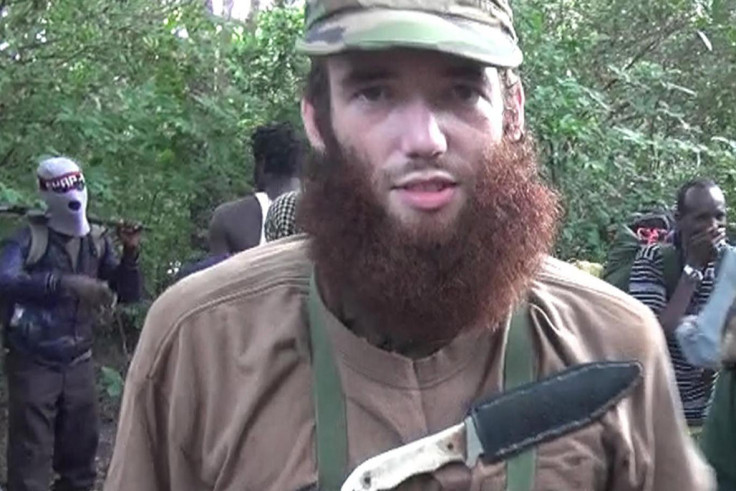 Thomas Evans aka 'White Beast'
Muslim convert Thomas Evans from High Wycombe, Bucks, travelled to east Africa to fight for al-Shabaab in 2011.
According to his family, he was radicalised in Britain and changed his name to Abdul Hakim. Known as the 'White Beast' for his ruthlessness on the battlefield he became the first British extremist to be killed on Kenyan soil this June after he was shot down during a failed ambush on an army base.
His mother, Sally Evans, a teaching assistant, learned he had been killed after a picture of his body circulated on social media.
Evans allegedly took part in an attack on the Christian community of Lamu and beheaded a civilian.
In a Channel 4 documentary, My Son the Jihadi, witnesses told reporters that a white man fitting Evans' description had led terror attacks on Kenyan villages.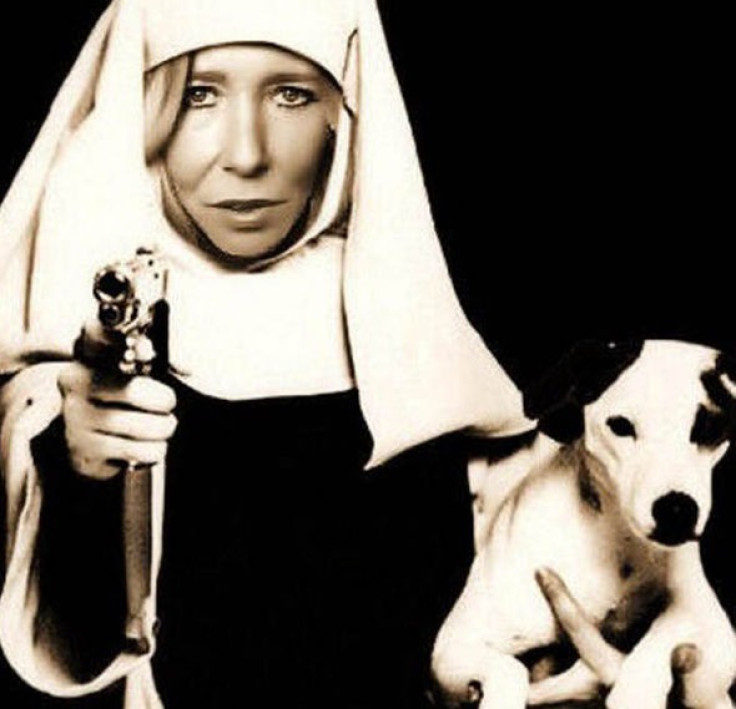 Sally Jones is said to be in the Isis stronghold of Mosul in northern Iraq
Twitter
Sally Jones aka 'Mrs Terror'
Another British expat who has attracted the attention of UK police is British Isis bride Sally Jones a mother-of-two and former punk rocker from Kent.
Jones converted to Islam after meeting her Islamist husband online, and is now believed to be in Iraq or Syria with the Isis group.
The 46-year-old has found her way onto the UK government's list of most dangerous extremist recruiters and has previously urged attacks on RAF bases and the Queen on VJ day
Her terrorist husband, Junaid Hussain – a computer hacker from Birmingham – was killed by a US drone strike in the Isis de-facto capital of Raqqa in August 2015.
Jones, also known as Umm Hussain, has also spouted Isis propaganda online telling followers last year: "To be honest I wouldn't go into Central London through June… or even July well, to be honest, I wouldn't go there at all especially by Tube."
She is believed to have travelled to Syria with her 10-year-old son in 2013 leaving her eldest son behind in Britain.
Jones – previously dubbed Mrs Terror – added in another tweet: "England… Boom" before her account was suspended by site's administrators.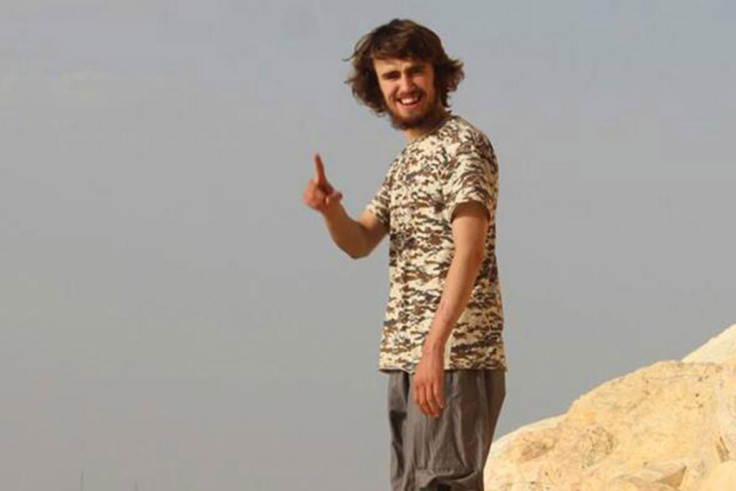 Jack Letts near the Tabqa Dam, Syria, which he posted on Facebook
Facebook
Jack Letts aka 'Jihadi' Jack
Also believed to be living under the Isis flag in Syria or Iraq 20-year-old Briton Jack Letts has previously claimed he is not an Isis fighter despite being pictured in army fatigues and claiming to have been hit by an airstrike.
Now known as Ibrahim or Abu Muhammed he is believed to have fled to the Syrian city of Raqqa, the self-proclaimed capital of Isis, he hails from a middle-class family in Oxford.
Suspected of being the first white Briton to join the terrorist group after leaving his home in 2014, Letts has accepted that he may be viewed as a "terrorist" but says he has "no regrets" about his actions.
© Copyright IBTimes 2023. All rights reserved.