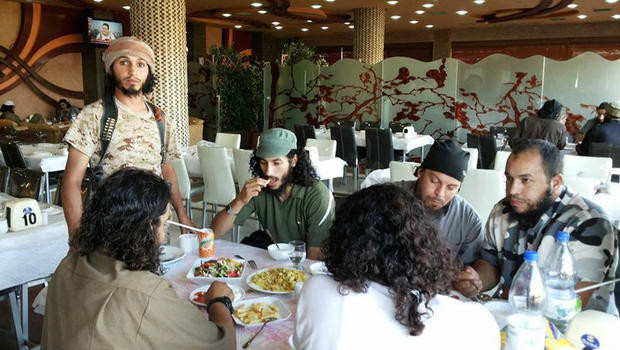 Cooks have reportedly poisoned scores of Isis (Islamic State) fighters, with the aid of rival rebel fighters.
Sources in the Syrian Free Army said that a dozen Islamic State militants perished after eating poisoned food in the Fath El-Sahel camp, where 1,200 fighters are based.
The Syrian Free Army, which is battling to overthrow the government of Bashar al-Assad and is also fighting rival jihadist rebels, said that the collaborators managed to poison the lunch of the militants.
The Times of Iraq reports witnesses saying that 15 other Islamic State militants were taken to nearby field hospitals.
The cooks and their families were able to flee the camp with the aid of rebels, claim the sources.