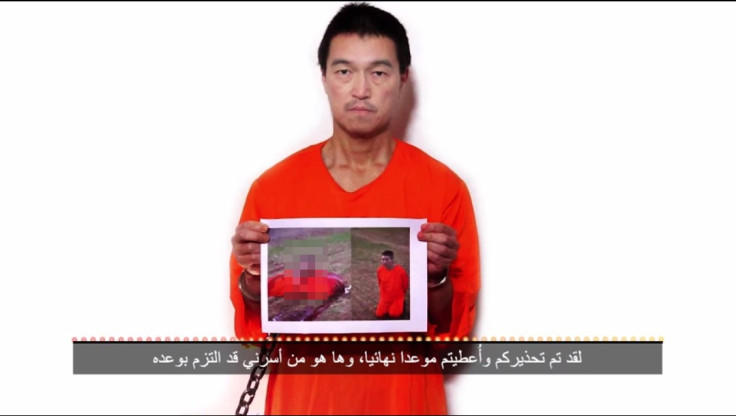 The Japanese Prime Minister has stated that a video reporting the death of Isis captive Haruna Yukawa is believed to be authentic.
Kenji Goto and Haruna Yukawa were held hostage by the terrorist organisation who demanded a $200m (£133.4m) ransom.
When the deadline for the ransom money passed, Islamic State released an audio video announcing the execution of Yukawa.
The video, which is nearly three minutes long, shows Japanese journalist Kenji Goto, 47, apparently holding a photograph showing the beheaded corpse of his fellow hostage, Haruna Yukawa.
Mr Abe said that while the authenticity of the video could not yet be officially verified its "credibility is high."
In an official statement on public network NHK, he said: "We have been looking into its authenticity, but unfortunately at the moment we cannot help saying its credibility is high. Considering the unbearable pain and sorrow that his family must be feeling, I am speechless.
"Such act of terrorism is outrageous and impermissible, it causes me nothing but strong indignation. I condemn it strongly and resolutely. The government will continue analysing the video to fully confirm its authenticity," he added.
In the recording Goto says that his fellow captive, Haruna Yukawa, has been killed and blames the death on Prime Minister Shinzo Abe. He goes onto say that he will be killed as well if Isis's new demand to release a failed female suicide bomber is not met.
Mr Yukawa's father, Shoichi, said he hoped 'deep in his heart' that the news of his son's killing was not true, adding: "If I am ever reunited with him, I just want to give him a big hug."'
The grieving father apologised to Goto, who travelled to Syria to try to free his son. "We are deeply grateful that the government and others concerned have made their utmost efforts. My son told me all the time that (Mr Goto) is a sincere, very courageous and gentle man.
"I feel it very painful that Mr Goto worried about Haruna, went there and risked his own life and then was kidnapped and threatened this way. I had been hoping something like this wouldn't happen, but it finally did."
Meanwhile, two U.S. government sources said that while the authenticity of the recording is still being evaluated, intelligence does suggest that Mr Yukawa has been killed.
US President Barack Obama pledged his support for the people of Japan. "The United States strongly condemns the brutal murder of Japanese citizen Haruna Yukawa by the terrorist group ISIL. Our condolences today are with the people of Japan for their terrible loss. We renew our call for the immediate release of Kenji Goto and all other remaining hostages.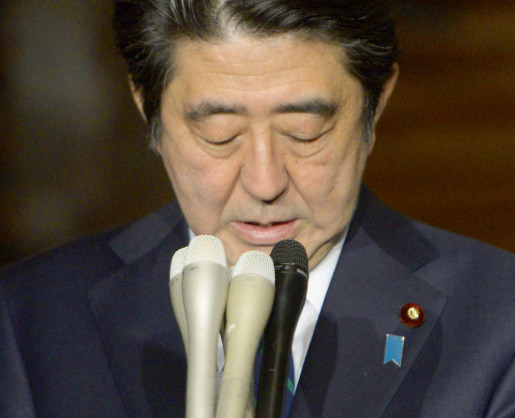 "We stand shoulder to shoulder with our ally Japan and applaud its commitment to peace and development in a region far from its shores. We will work together to bring the perpetrators of these murders to justice and will continue to take decisive action to degrade and ultimately defeat ISIL."
Prime Minister David Cameron said Britain stands "in solidarity with the Japanese people."
"Japan is right to refuse to bow to terrorism. Britain strongly supports the firm stance Prime Minister Abe and his government have taken and we will continue to work with Japan and other partners around the world to promote peace and to build a safer, more secure future for our citizens."
On Saturday (24 January) Mr Abe condemned the video, branding it "outrageous and unacceptable," but said his government 'will not give in to terrorism'.
Jihadi John is responsible for the brutal beheadings of British aid workers David Haines and Alan Henning and American journalists James Foley and Steven Sotloff, and aid worker Peter Kassig.