The Islamic State [Isis] has released a video which purports to show two Japanese hostages, demanding "$200 million" from the Japanese government for their release.
The two men, believed to be Kenji Goto Jogo and Haruna Yukawa, are seen in orange jumpsuits either side of an IS militant dressed in all black who is believed to be "Jihadi John", seen in the execution videos of western hostages James Foley, Steven Sotloff, David Haines and Alan Henning.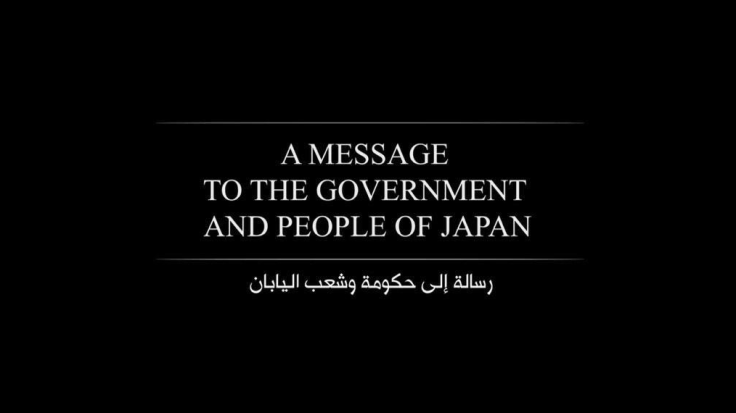 The video, entitled "A Message to the Government and People of Japan", sees the militant - who is holding a knife in an unknown desert location - criticise Japan's involvement in the US-led coalition against IS in Syria and Iraq.
"You now have 72 hours to pressure your government into making a wise decision by paying the $200 million to save the lives of your citizens," he says.
The Japanese government said that it was examining the authenticity of the footage.
"We are aware of the reports. We are in discussions on the matter," said an official in the foreign ministry's terrorism prevention division, speaking on condition of anonymity.
In reaction to the video, Japanese Prime Minister Shinzo Abe has cancelled all of his other engagements apart from his meeting with Palestinian Authority President Mahmoud Abbas, according to his chief government spokesman.
Kenji Goto is believed to be a freelance journalist who was in Syria on his own, with his last Twitter post being footage of the embattled Syrian city of Kobani.
Haruna Yukawa is alleged to have been a private military contractor, also on his own in Syria, who was shown captured last year in footage published on YouTube.