Isis: Judge removes radicalised East London teenager from extremist parents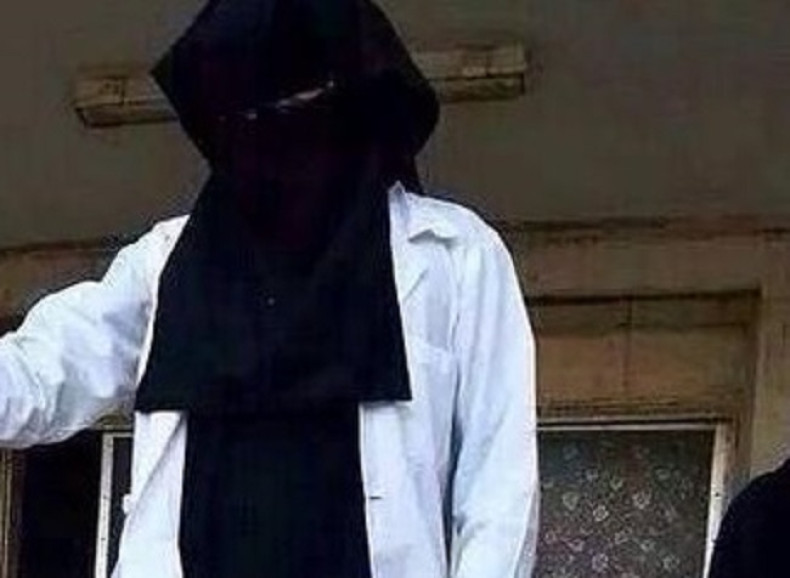 A judge has ordered that a 16-year-old girl must be removed from her "deceitful parents" after she was "fully radicalised" in a home filled with Islamic State propaganda. A court heard that the teenager from Tower Hamlets, who cannot be named, had been subjected to pictures of beheadings, material on bomb-making and advice for jihadists on how to conceal their identity.
The girl had also been viewing part of the ISIS propaganda programme called 'Miracles In Syria' which claims to depict the "rewards of martyrdom". The programme includes disturbing magazines that show images of corpses who appear to be smiling, as they "are getting their reward in heaven", the court heard.
The judge said her siblings were also in possession of IS news reports showing men getting ready for death, human "executions", beheadings, terrorist training and propaganda videos.
A police search of the family home in June, uncovered "a plethora of electronic devices", belonging to the teenager, which contained documents such as 44 Ways To Support Jihad and advice on how to avoid airport security.
She had received guidance for making weapons and bombs and had searched online for software to mask a computer's IP address and the response times of the Met Police armed response team.
The East London teenager was set on becoming a 'jihadi bride' and in December she was removed from a Turkey-bound flight as she tried to travel to Syria. When she was interviewed she admitted she wanted to join ISIS.
The teenager was made a ward of the court and it appeared at the time, that her parents were cooperating with authorities, after their thanked police for preventing their daughter from travelling to Turkey.
However, devices belonging to her father were also found to contain Islamic State material, including lectures encouraging attacks on non-Muslims, confirming fears that her parents had been actively propagating the ideology of the terror group and deceiving the authorities all along.
The mother and father were 'consummately skilful' in hiding their extremist material from authorities, the The Family Division of the High Court heard.
Mr Justice Hayden said: "I can see no way in which her psychological, emotional and intellectual integrity can be protected by her remaining in this household. The farrago of sophisticated dishonesty of the parents makes this entirely unsustainable."
He said that the girl has suffered psychological and emotional harm similar to that seen in sex abuse cases, as a result of her radicalisation. "The violation contemplated here is not of the body but it is of the mind. It is every bit as insidious - and I do not say that lightly - as it involves harm of a similar magnitude."
The judge described the girl as typical of a number of "intelligent young girls - highly motivated academically" who had were encouraged to believe in a romanticised version of life as a jihadi bride. "In each of those cases these young women have boundless opportunities, comfortable homes, and carers who undoubtedly love them, but they have been captured and seduced by a belief that travelling to Syria to become jihadi brides is somehow romantic and honourable both to them and their families."
"There is no doubt in my mind that they have been specifically targeted. The reality is the future for such women in Syria, as we know, holds only exploitation, degradation, and death," he added. "In other words, these children with whose future I have been concerned have been at risk of really serious harm, and as such the state is properly obligated to protect them."
The teenager, her parents and other siblings were arrested under the Terrorism Act 2000 on suspicion of possessing information likely to be useful to those who wanted to commit terrorist acts. The judge also approved the family passports being transferred to the Metropolitan Police.
Currently 60 British women and girls have fled the UK to become jihadi brides, including three girls from Bethnal Green in East London who ran away in February.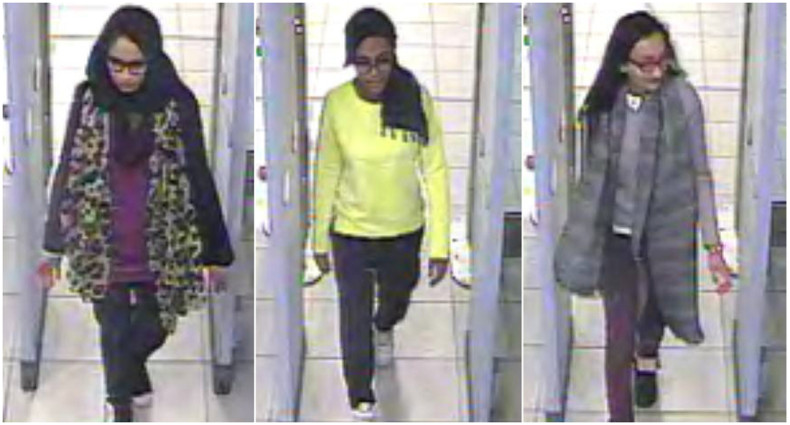 Amira Abase, 15, Shamima Begum, 15, and Kadiza Sultana, 16, were captured on CCTV before arriving in Syria. The video was recorded on 17 February, the day the three friends left their homes in East London, after telling their families they would be out for the day.
They are now believed to be living in the IS stronghold Raqqa, however reports suggest that they have been separated and possibly married off to fighters as jihadi brides.
Government figures released in May show that just two out of 600 females who have fled from the West to join the Islamic State (Isis) have returned home from Syria. Experts explain that the women and young girls that flee the UK to join ISIS, and adopt their way of life are impressed by the sense of adventure, feminism, ideologies and sisterhood.
But the stark reality is that they are walking into a warzone or a life of sexual slavery with a one-way-ticket and little or no chance of return.