Isis leader Abu Bakr Al-Baghdadi - who has been declared dead several times – has spoken for the first time in almost a year urging renewed attacks on the west.
The reclusive warlord was most recently declared dead in June after Russian officials said that he was caught in a heavy artillery barrage in the Isis de facto capital of Raqqa, in Syria.
Other reports by media in Russia, Iran and other countries in the Middle East have declared him dead, or incapacitated, multiple times.
The last time al-Baghdadi made a public recording was In November 2017, where he called to make the "unbelievers' blood flow as rivers", when the Iraqi Army began to defeat Isis in their operation to liberate Mosul.
An audio recording was released by the warlord ordering militants to stay and defend the city which UK foreign secretary Boris Johnson said showed "irony" as intelligence suggested that al-Baghdadi had already left the city.
Although the recording does not prove the Islamic scholar is alive now, it may prove he was not killed in June as previously reported.
This is the first heard message in almost a year, the 46-minute tape was released via the Isis-affiliated Al-Furqan news organisation and no date of the recording is given.
Entitled "Sufficient Is Your Lord As A Guide And A Helper" he references the recent missile tests and the fiery rhetoric between North Korea and the US.
He says in the recording: "North Korea is now threatening America and Japan with nuclear power" and "America, Europe and Russia are living in a state of terror... fearing the strikes of the mujahideen".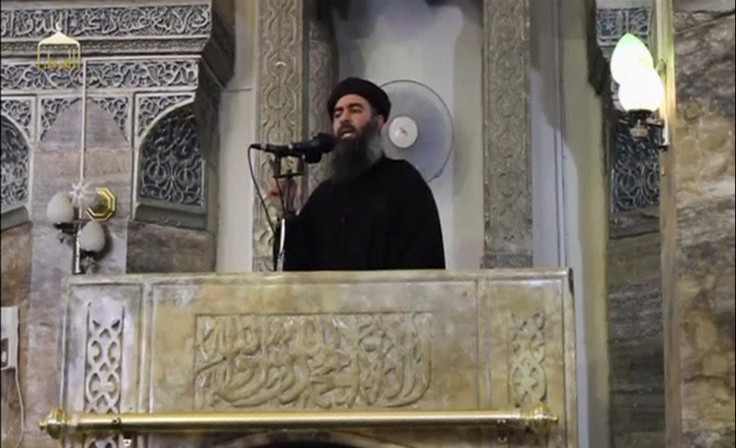 Al-Baghdadi referenced the loss of Mosul and told followers:"The fighters in Mosul refused to surrender the city at the cost of their flesh and blood. Only after a year of fighting."
He went on, in a translation by Reuters: "Beware of retreat, or the feeling of defeat, beware of negotiations or surrender. Do not lay down your arms.
"Oh Soldiers of the Caliphate, fan the flames of war on your enemies, take it to them and besiege them in every corner, and stand fast and courageous."
It is thought that al-Baghdadi is hiding in a desert area between Mosul and Raqqa or further south near the border city of Deir-Ezzor.
Recent reports of his death or injury include claims that al-Baghdadi was in critical condition after he and three other Isis senior leaders had been poisoned in October 2016.
In June 2016, an Iraqi TV channel said al-Baghdadi had been wounded in a US air strike and later that month reports emerged he had been killed in a coalition airstrike on Raqqa.
Before that, in 2015, Moscow supported claims that al-Baghdadi had been seriously injured in Anbar, Iraq, by the Iraqi Army only for security officials to admit that he was not in the convoy that was hit.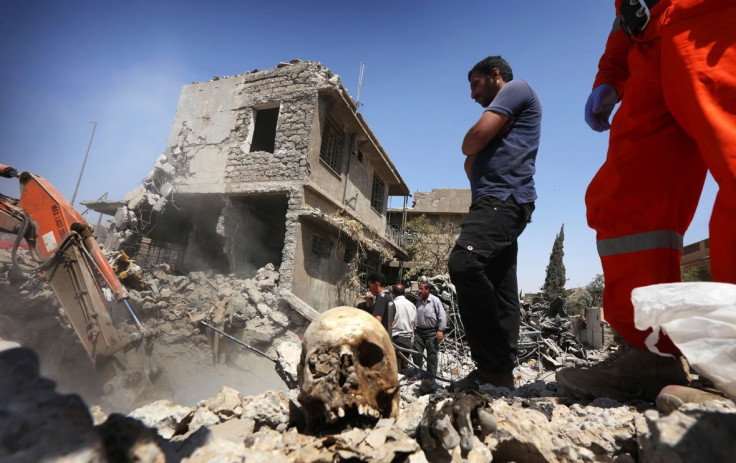 Previously, in April 2015 it was reported that Baghdadi had been "seriously wounded" in a US-led coalition air strike in western Iraq.
And the Guardian reported that Baghdadi was seriously injured in an airstrike near Sharqat in Iraq in late February 2015 and spent months recuperating.
A spokesman for US forces fighting the extremists, Ryan Dillon, said to the BBC: "without verifiable evidence of his death, we have continued to assume that he is alive".