A British imam who drummed up support for Isis, telling children that martyrdom was better than academic success, has been jailed for six-and-a-half years.
Kamran Hussain was filmed by an undercover officer preaching hate to worshippers at a small mosque in Stoke-on-Trent over a period of four months in 2016. In his sermons, the imam encouraged terrorism and discussed the benefits of martyrdom in front of children as young as ten.
On 2 September last year, he spoke about martyrdom to an audience of nine children and 35 adults.
Prosecutor Sarah Whitehouse QC told the court: "Mr Hussain told his audience that martyrdom was the supreme success and was greater than any other success, such as school or college."
Detective Chief Superintendent Matt Ward said: "Hussain was espousing hatred and violence as well as clearly demonstrating his support for Daesh through the content in his sermons.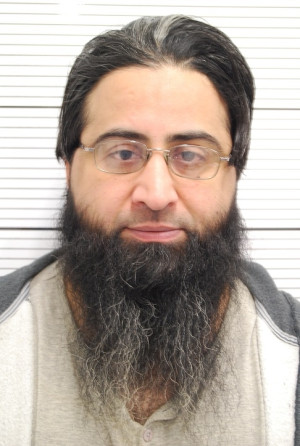 "During this investigation we used covert methods to record these sermons and present it as evidence during the trial. We will continue to use every lawful technique and power available to us to tackle terrorism."
After his arrest, Hussain argued that he was exercising his right to freedom of expression and that the ability to discuss "difficult concepts in a challenging world" was an important part of his religion.
Hussain's defence lawyer Michael Ivers QC told the court that his client could not be compared with Anjem Choudary, the influential preacher who was jailed for five-and-a-half years in 2016 for encouraging British Muslims to support the terrorist group Isis. Before the trial no one had ever heard of Hussain, Ivers argued.
But Judge Rebecca Poulet QC said that Hussain had preached hate and division in a "calculated and intentional" way and that his sermons "represented serious and persistent although frequently indirect encouragement to acts of terrorism".
Hussain was charged at the Old Bailey on 22 September with two charges of supporting Isis and six of encouraging terrorism.