The Arab League has discussed the possible creation of a coalition to intervene militarily against the Islamic state (Isis) in Libya. This is in response to the atrocities carried out by the militant group in the coastal city of Sirte.
The discussion took place during an extraordinary session of the Arab league ,called for by Libya in response to the killing of 57 individuals in clashes between IS and dissenting residents on 14 August. The insurrection by the Ferjan tribe was brutally crushed with the beheading and crucifixion of 12 leaders.
The Arab league has not elaborated on whether the intervention would involve air strikes or troops on the ground. The Arab body has not specified which countries would take part in the strikes. The Foreign and Defence Minister from the member states will meet on 27 August to discuss operational steps, Jordan's Ambassador to the Arab League Bashir Khasawneh told reporters at a press conference.
During the session, the Libyan Foreign Minister Mohammed al Dairi stated for a second time the Libya government's concern that it did not have enough resources and military strength to combat IS. He asked the Arab league to lift the current arms embargo on Libya and "provide all necessary assistance to preserve and defend the sovereignty of Libya".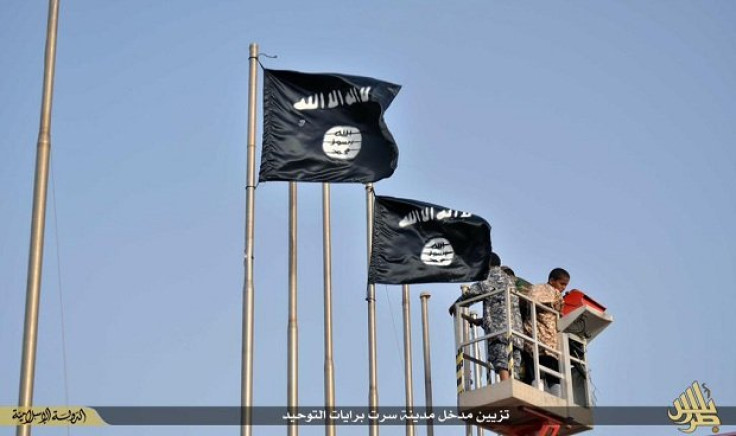 Secretary General of the Arab League Nabil Elaraby expressed his sympathy with the Libyan demands and added that "the country and its people could not be left alone in the face of Isis in Libya and its crimes".
The Libyan government asked Arab countries to carry out targeted air strikes on IS positions in Sirte in the wake of the violence at the end of last week. It also reiterated its requests to the international community to lift a UN-mandated arms embargo.
Libya's eastern neighbour Egypt backed the country's request for more arms to fight IS, and condemned the violence in Sirte. Algeria to the west, has said the deteriorating situation in Libya and the anarchy in the country "may constitute a threat to the security of the entire region".
Egypt and the UAE have carried out air strikes in Libya in the past. In February 2015 Egyptian jets flew sorties over IS-held Derna in retaliation for the beheading of 21 Egyptian Copts on beach. When the UAE bombed positions in western Libya just less than a year ago it used Egyptian bases to refuel. The Libyan Air Force, which has limited capability, has already claimed responsibility for air strikes on Sirte in the immediate aftermath of last week's attacks.