The offshoot of the so-called Islamic State (Isis) in Libya has posted pictures of militants loyal to the group raising its black flag over the port city of Sirte as it consolidates its power there.
In images shared on social media, IS showed its fighters tearing down Libya's independence flag in the town and raising a number of black Jihadi flags in their place.
In a separate video, IS's branch in western Libya, the "State of Tripoli" showed a series of still photographs of its militants imposing order in the city and then, ominously, a later video of a number of boats anchored in Sirte's harbour.
IS has said it hopes to use Libyan ports to cross the Mediterranean posing as migrants and the wreak havoc on mainland Europe.
Leaders within Libya's internationally recognised government have warned IS could use its access to smuggling networks and ports to traffic fighters into Europe. On 6 July, France's Defence Minister Jean-Yves Le Drian warned Libya was a perfect launch pad for IS to attack Europe.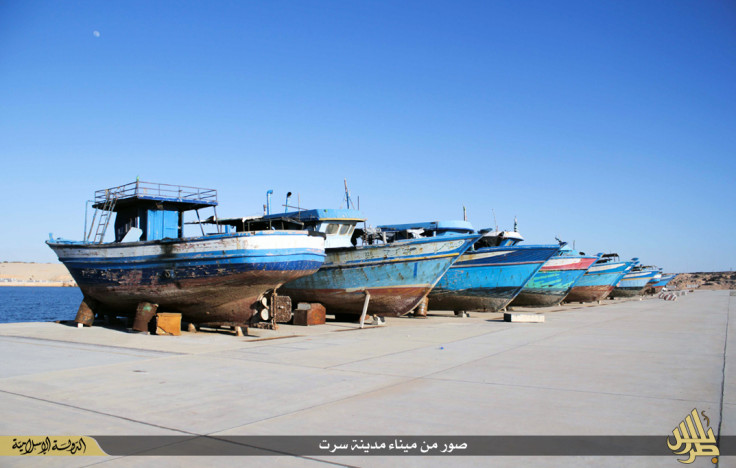 At the beginning of June, IS overran Sirte's main power station, taking the last strategic point held by forces loyal to Libya's western Tripoli government. The city is one of the key towns held by IS in Libya in an enclave that it has carved out in the centre of the country to Nawfliyah, a former Gaddafi heartland.
Local Libyan media has reported that in recent days, a large contingent of IS fighters had passed through Kufra, deep in Libya's vast southern Fezzan region, to reinforce positions in Sirte.
Bowabat Al-Wassat said the vehicles, not previously seen in Sirte had reported to the city's former internal security building, where IS has set up its command centre, two days later.
One Kufra native, speaking on condition of anonymity, told IBTimes UK the town was a regular stopping point for IS forces.
He said: "It is perfectly reasonable to expect that IS forces would cross through Kufra. They pass through to get to the coast."
He explained one of the city's main checkpoints was controlled by Ansar Al-Sharia, an Al-Qaeda affiliate that has a truce with IS in certain parts of the country.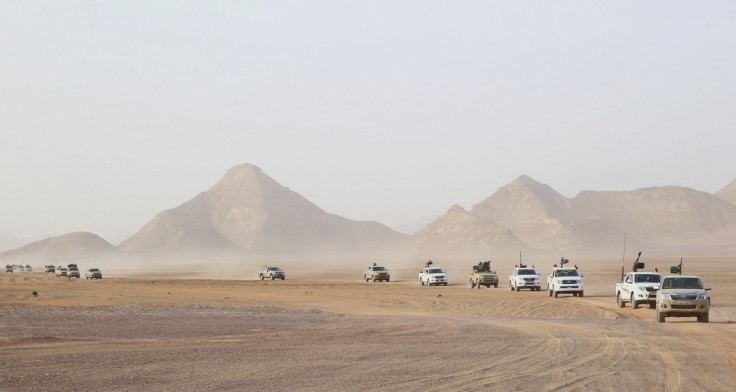 "There are still members of Ansar Al-Sharia in Kufra they control the only road in and out with a checkpoint at the north gate," he said. "They have held [it] since a long time ago."
IS has been on the back foot in Libya after losing its eastern stronghold of Derna in June. It may now be attempting to consolidate its force around Sirte.
Crucially, its foothold in the town gives IS access to the country's southern oilfields, which have been the site of sporadic clashes in recent months.
In March, IS militants kidnapped nine foreign oil workers and beheaded eight guards at the al-Ghani oilfield in a bloodthirsty display that has become their calling card throughout the world.