Libya: Killing of Gaddafi leaders 'would be murder' amid rumours of planned summary execution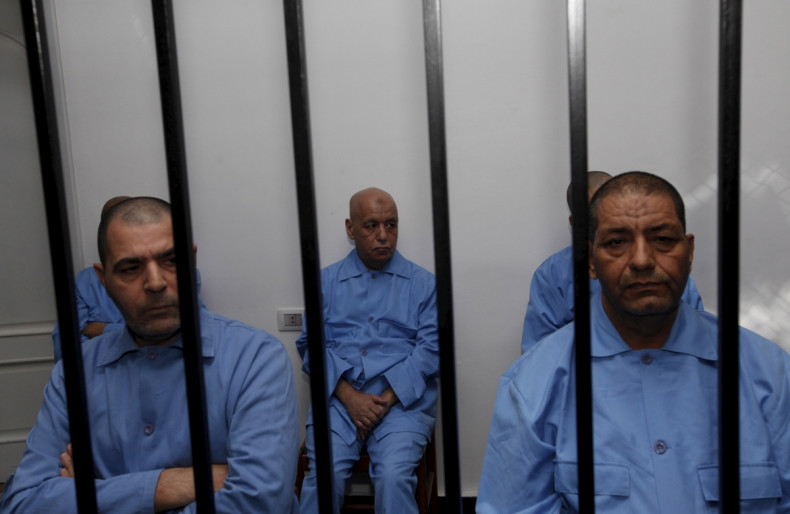 The killing of Gaddafi-era leaders, including Saif al-Islam Gaddafi, Abdullah Senussi and Baghdadi al-Mahmoudi, sentenced to death for war crimes during the country's 2011 revolution, would be murder, one of the men's defence lawyers has said amid rumours of summary execution.
Libya's Ministry of Justice and Interior Ministry were forced to quash the rumours ahead of an appeal by the eight former regime figures before the country's Supreme Court in Tripoli. The Justice Ministry said in a statement that news reports to the contrary were incorrect, Libyan news agency LANA reported.
"They can execute everybody and will it amount to murder"
- Karim Khan QC
Karim Khan QC, the lead defence lawyer for Mahmoudi, Muammar Gaddafi's former prime minister, said any such executions would be the responsibility of authorities in Tripoli.
"They can execute everybody and will it amount to murder," he told IBTimes UK from the Hague. "Those in charge will be on clear notice that they have an international responsibility for a regime of apparent torture and murder and there will be no running away from it."
Before being sentenced to death for his role in the crackdown on protesters during the Libyan revolution, Mahmoudi described to judges the torture he had suffered at the hands of his captors in Tripoli's Hadba prison.
Videos have emerged reportedly showing security officials threatening Colonel Gaddafi's son, Saadi, during interrogations in Tripoli. In one video, Saadi is tied down and his soles are beaten. Men are heard screaming while being tortured in the next room.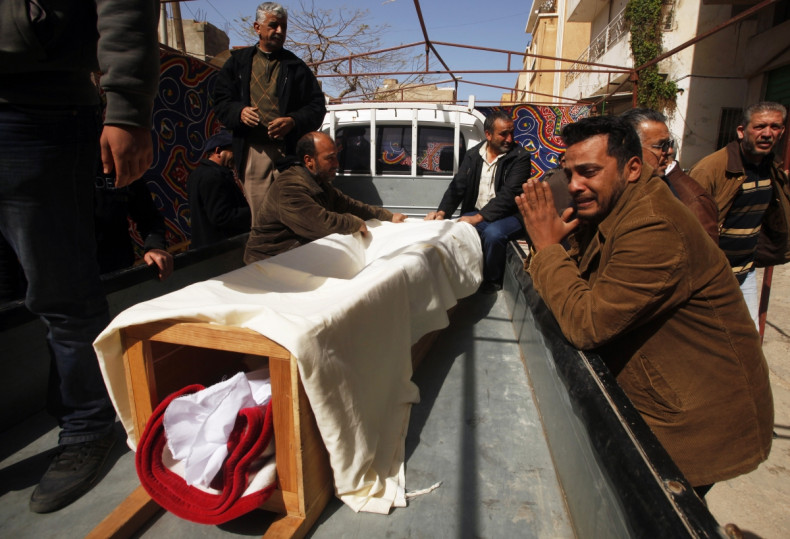 Khan described the conditions the 30 defendants were being held in as a "regime of terror" that he felt "should give anyone who believes in due process and human rights cause for concern".
Human rights groups have been deeply critical of the proceedings against the former regime officials in Libya. Human Rights Watch called the sentencing of Mahmoudi alongside Gaddafi's son Saif al-Islam, spy chief Senussi and former prime minister Abuzaid Dorda as "flawed" and "undermined by serious due process violations".
Khan described a court process riven with injustices, with defence lawyers unable to rely on the independence of the judiciary in Libya, or call witnesses or evidence. The British QC explained he was routinely denied access to his own client, meeting him only once in Tunsia before a dubious, backdoor extradition.
"This is constant running sore that will not heal unless the rule of law is given some regard," he said and explained that unless justice was seen to be done, the execution of Gaddafi-era figures could deepen divisions in the already fractured North African nation.
Baghdadi and the other Gaddafi-era officials are expected to appeal their sentences before the Supreme Court in the coming weeks but the process has already been dogged by delays and inconsistencies. Khan is hopeful that he and his team will be granted access to their client in Tripoli in preparation the appeal but he admits "anything is possible".