Isis in Libya: New leader of Islamic State in Sirte – Abul-Mughirah al-Qahtani – steps out from the shadows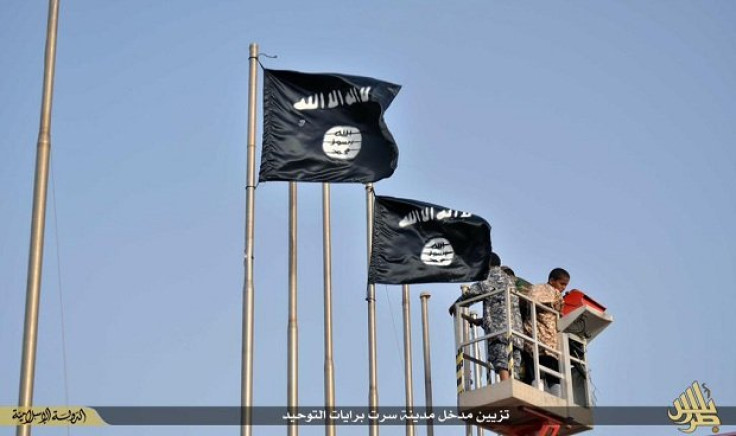 A new leader of the Islamic State (Isis) in Libya, Abul-Mughirah al-Qahtani, has been unveiled in an interview disseminated as propaganda in IS's Dabiq Magazine, however, there is a strong possibility the IS fighter may never have stepped foot in the north African state.
In the interview, Qahtani is referred to as the "Delegated Leader for the Libyan State" and there has been no mention of him in Libya before.
A Tripoli-based activist told IBTimes UK he had not heard of the IS fighter before the publication of the magazine and said there had been no information about the arrival of a new IS leader in the group's Libyan stronghold of Sirte.
"I do not know if the new leader has arrived in Sirte because there is no talk of him so far. I think they [Islamic State] are preparing him for Libya because they never holdback in announcing such changes," he said. "It is unclear to me why he has not been named by Daesh [IS] in Sirte."
Qahtani, who has a name which originates from the Arabian peninsula, has never been mentioned in propaganda originating from Islamic State's so-called Tripoli State. In the past only the group's spiritual leader, a Libyan named Hassan al-Karami and the Bahraini cleric Turki bin Mubarak al-Ben Ali have been associated with IS in Sirte so publicly. His name is mentioned on Facebook by supporters of IS in connection to battles fought in Syria.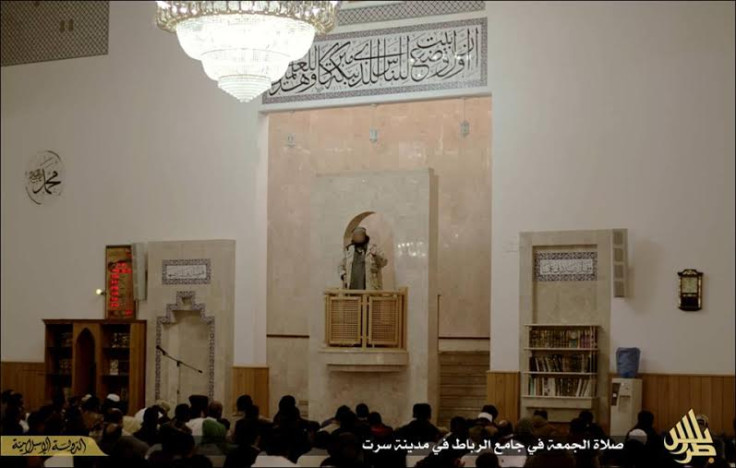 Nevertheless Qahtani lays out IS position in Libya for the purposes of propaganda. Skirting over IS' setbacks in Libya the majority of the interview was devoted to Qahtani's complaints over the fractious infighting of Libya's Islamist groups. He variously described them as unbelievers and apostates for not pledging allegiance to the IS.
Qahtani denounced Ansar al-Sharia, an al-Qaeda affiliate and the preeminent Islamist group in Libya prior to the advent of IS, as "linked to the apostate regime of Tarabulus [Tripoli]," adding that they received resources from "filthy hands". This was the case for all Ansar al-Sharia commanders he said with the exception of those who fought alongside IS.
The first Islamist groups in Libya began pledging allegiance to the IS in June 2014 in the coastal city of Derna. IS was pushed out from its stronghold there at the end of June by the powerful local militia Abu Salim Matryrs' Brigade, also affiliated with Al-Qaeda.
Qahtani blamed the loss of Derna on the "treachery" and "arrogance" of Abu Salim Matryrs' Brigade, accusing the group of a plot.
IS has also suffered setbacks in its now sole stronghold of Sirte where it brutally crushed a short-lived rebellion in one opposition suburb. The insurrection by the Ferjani tribe in Sirte was ended when IS rounded up its leaders and beheaded them in public executions.
Qahtani said the opposition was led by supporters of the commander of the Libyan Army, Khalifa Hafter, and Libya's 40-year dictator Muammar Gaddafi. He claimed all resistance had been crushed in Sirte.
Qahtani spoke of the strategic importance of Libya to IS saying it was a gateway to both Europe and Africa. He said control of Libya's vast and oil and gas wealth would deprive Europe and Italy in particular of important resources.
© Copyright IBTimes 2023. All rights reserved.