Longest-ever Isis 'kill list' including over 8,000 people released by United Cyber Caliphate
The United Cyber Caliphate (UCC) has released its latest "kill list". The list, which targets thousands of individuals and includes crucial personal information such as names and addresses, is believed to be the longest ever published by an Isis-affiliated group.
The list was released by the UCC in a post on encrypted messaging app Telegram and also contained a message in both Arabic and English from the pro-Isis hacking group, which called on its supporters to "follow" those mentioned in the list and "kill them strongly to take revenge for Muslims", the Voactiv reported. It still remains unclear as to why these specific people have been targeted in the list. It is also uncertain as to whether the list contains any new information that wasn't already available online.
The list contains personal information, including names, email and actual addresses of around 8,138 people. Most of the addresses listed are believed to belong to people who reside in the US, Canada and Australia, 7, 848 of whom were found to be US residents. Of those, 1,445 were found to reside in California, 643 in Florida, 341 in Washington, 333 in Texas, 333 in Illinois and 290 in New York.
A further 312 names and addresses were identified as belonging to people residing in Canada, while a further 69 names appear to belong to Australians. Thirty-nine names and addresses were also uncovered to have been connected to people living in the UK, while the rest of the list targeted individuals with addresses in Ireland, France, Italy, Belgium, Sweden, Germany, Estonia, Greece, Brazil, Guatamala, New Zealand, South Korea, Jamaica, Trinidad and Tobago and Israel.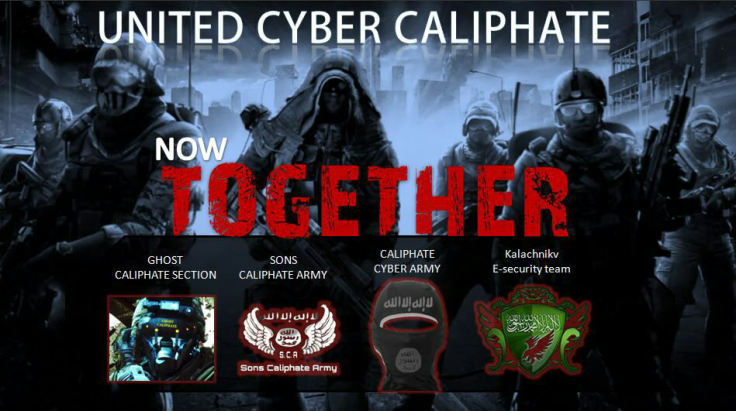 According to a study by security firm Flashpoint, the UCC is the result of a merger of several pro-Islamic State (Isis) hacker groups, namely the Caliphate Cyber Army, the Sons Caliphate Army and the Kalashnikov team. However, despite pooling their resources, the Flashpoint report indicated that the group's efforts remained unsophisticated and incompetent. In one incident, one of the pro-Isis (Daesh) hacking group's attempts to break into Google ended in an embarrassing failure, indicating the low skill level of the hackers.
However, more recently, the UCC has taken to publishing "hit lists" targeting various individuals, including officials of the US State Department, Homeland Security, police officers and even ordinary civilians. In April 2016, the group released a list targeting thousands of New Yorkers. Some of the information included in the list was later found to be outdated, which may as well be the case in this instance as well.
© Copyright IBTimes 2023. All rights reserved.