Isis Sent Six Emails to James Foley's Family Before Execution Video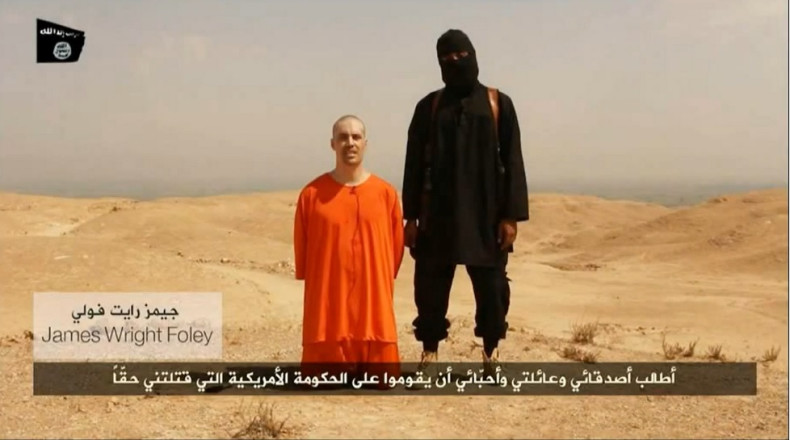 The email sent by the Isis (known as Islamic State) militants, who kidnapped and killed James Foley, to his family just before he died has been released to the public by the newspaper that employed him.
Boston-based GlobalPost, an online news publication, published the email in full. In it, IS states they would kill him in retaliation for US air strikes. Foley's family received the communication a week before the journalist was brutally beheaded on camera by a British Islamist militant.
The email, which is littered with grammatical errors, says the US government has refused to negotiate for the release of its captives through paying ransoms or releasing prisoners and directly blames American airstrikes for Foley's killing.
The email, titled "a message to the American government and their sheep like citizens", said: "You were given many chances to negotiate the release of your people via cash transactions as other governments have accepted."
It reads: "You do not spare our weak, elderly, women or children so we will NOT spare yours!
"You and your citizens will pay the price of your bombings! The first of which being the blood of the American citizen, James Foley! He will be executed as a DIRECT result of your transgressions towards us!"
IS demanded more than $132m for Foley's release, GlobalPost say. The email released by the paper was the final message of six similar emails received by the family in the run up to Foley's murder.
The publication said it chose "to publish it in full in the interest of transparency and to fully tell Jim's story. We believe the text offers insight into the motivations and tactics of the Islamic State".
On Wednesday, US President Barack Obama's administration revealed that US special operations forces had attempted to rescue Foley and other American hostages in Syria earlier this summer, but the rescue mission had failed when troops couldn't locate the captives.
Another US journalist, Steven Sotloff, seen at the end of the YouTube video released by Isis that depicts Foley's execution, is one of three American hostages Isis has threatened to kill next if its demands are not met.