Two people, including a baby, were almost certainly killed as a direct result of a confirmed mustard gas attack carried out by Isis (Islamic State) in Syria last August. The incident is the first confirmation that mustard gas - also known as sulphur mustard - has been used in the deadly conflict.
The confirmation came in a 29 October report by the Organisation for the Prohibition of Chemical Weapons (OPCW). The report is embargoed until it is presented to the United Nations later this month (November 2015) but has been seen by Reuters. Other chemicals have been used in the conflict, but this is the first confirmation that mustard gas - which burns the eyes, lungs and throat and has been notorious since its use against Allied forces in World War I - is also being used, contrary to U.N. Security Council resolutions and the 1997 Chemical Weapons Convention.
The attack occurred on 21 August in Marea near Aleppo. Syrian rebels opposed to Isis said dozens were hurt by a chemical attack. Doctors without Borders (MSF) reported treating a family who claimed that after a mortar hit their home "a yellow gas filled the living room." The OPCW report said: "It is very likely that the effects of sulphur mustard resulted in the death of a baby."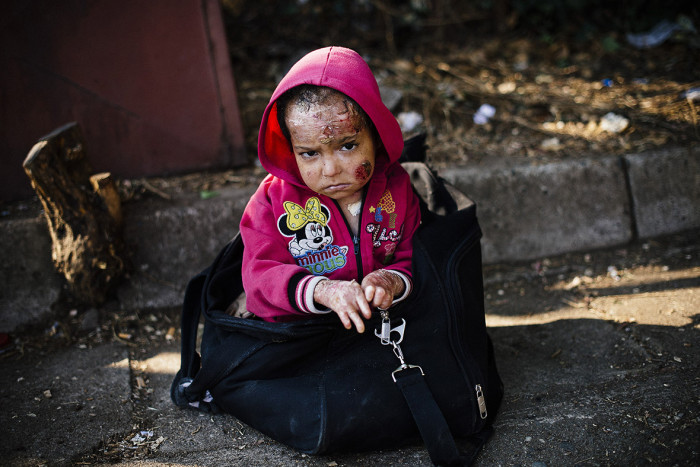 Following the Sarin chemical attacks by forces loyal to President Bashar al-Assad, which killed hundreds of civilians, the government's stockpile of 1,300 tonnes was destroyed. Now the OPCW are concerned that either Isis managed to obtain some undeclared stocks or has the capacity to make its own.
"It raises the major question of where the sulphur mustard came from", an OPCW source told Reuters. "Either they (IS) gained the ability to make it themselves, or it may have come from an undeclared stockpile overtaken by IS. Both are worrying options."
Earlier this month the Kurds reported that mustard gas had been used against peshmerga forces south west of Erbil in Iraq, also in August. Blood samples from 35 fighters revealed the signature of mustard gas, it was claimed. OPCW are sending experts to Iraq to investigate.